Excellent Local And International Food And Drink
Satisfy your gourmet taste in five of our diverse dining and bar venues. From Vietnamese cuisine to Asian and Western culinary art, we use fresh ingredients and hand-picked spices to deliver authentic flavors of luscious dishes and excellent services to fancy dining lovers.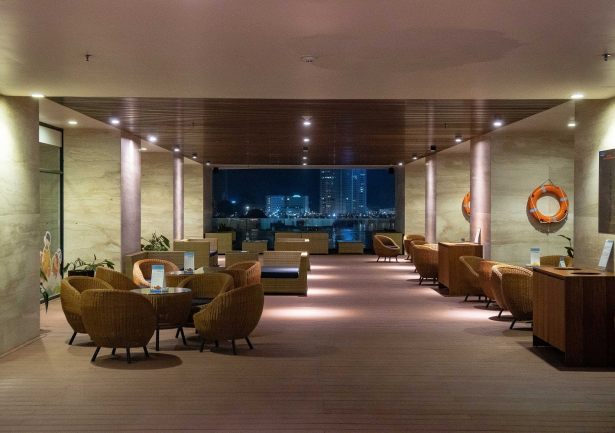 Relax and unwind at the pool terrace. Experience our dedicated service and admire the magnificence of the World Heritage listed site Ha Long Bay. After a long journey day, the Pool Bar is where to enjoy well-known cocktails and delicious snacks at the sundown. Located on the 4th floor, it offers a direct access to the Swimming Pool, Fitness...
Monday to Sarturday 10:00 to 20:00
Sunday 10:00 to 20:00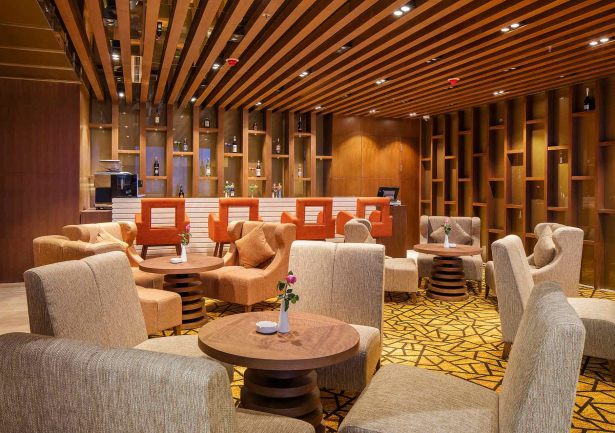 Located on ground floor, our elegant 'Vivino' bar is adjacent to the hotel lobby.
Monday to Sarturday 06:00 to 22:00
Sunday 06:00 to 22:00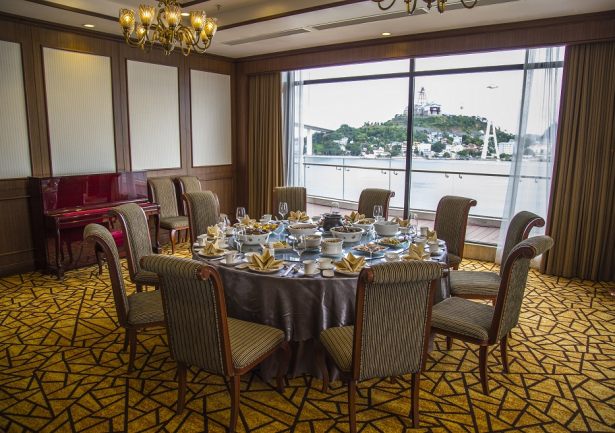 The Bao Lu restaurant locates on the 5th floor, offering authentic Chinese cuisine by our talented culinary team from Mainland China. A spacious seating space and three private dining rooms feature expansive view over Ha Long Bay. Dear valued guest, Sakura & Baolu Restaurant are closed temporarily. Please refer to Blue Bay Restaurant at...
Monday to Sarturday 18:00 - 22:00
Sunday 18:00 - 22:00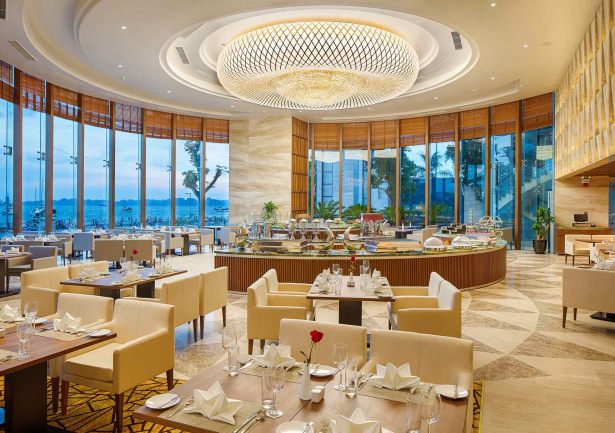 An all-day dining restaurant offers extensive Vietnamese and International cuisine with an open cooking counter.
Monday to Sarturday 06:00 to 22:00
Sunday 06:00 to 22:00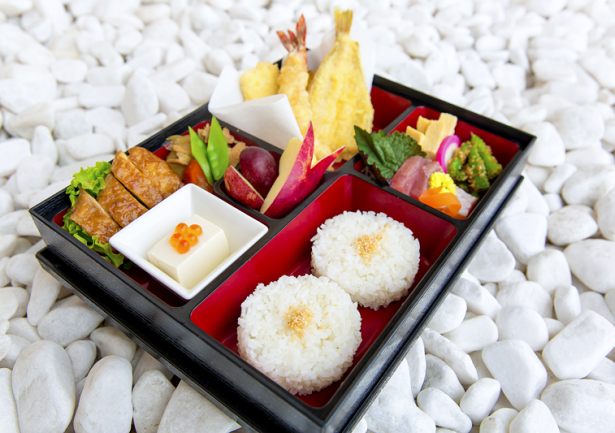 Discover Japanese culinary art with delectable dishes prepared by our dedicated chef and served by our gracious service team. Decorated in typical Asian style, the 'Sakura' restaurant includes a sushi bar and six private fine-dining rooms where you are completely inspired by Japanese motif setting and premium bamboo crafts. ...
Monday to Sarturday 17:00 to 22:00
Sunday 17:00 to 22:00