Being one of the World Heritage Site, Halong Bay is considered as the must-visit place in Vietnam. The beauty of the bay as well as 3000 big and small islands will attract every visitors coming here. Have you ever wondered the most reasonable time to visit the Bay? Don't worry, we will help you answer this question.
Halong climate is tropical, wet , sea islands, with two seasons: hot, moist summer and dry, cold winter. The ideal time to visit Halong is in summer, from April to October, because visitors can swim, join activities and enjoy clean, fresh water. However, the number of visitors converging the bay does not go down in winter due to specific services in the Bay.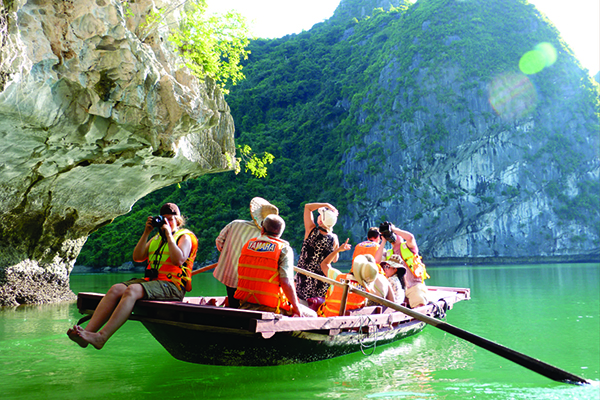 Halong is one of the favourite destination in Vietnam
The stage from March to May and August to October is the best time for every visitor who want to explore Halong Bay. Two months: June and July should be avoided visiting because:
- From beginning of June to end of July is high season in sea tourism. The number people o Halong is really crowded, expenses and services quality will not satisfy you, therefore.
- This time is on typhoon season of Northern Vietnam, there are a lot of strong storms occur in the Gulf of Tonkin. That's why you should not visit Halong in this period of time to avoid storms.
Let's spend time with friends and your family to have an unforgetable trips in Halong Bay. Exploring the complex of grottos, thousands of islands, Enjoying tasty special food and joining excited activities are absolutely the most fascinated experiences in the World Heritage Site of Vietnam.
You may concern:
- All backpackers want to know on the trip to Halong
- The beauty inside Halong Bay
---------------------
Wyndham Legend Halong Hotel
Phone: +84-(0)-203-3636 555
Email: info@wyndhamhalong.com
https://www.wyndhamhalong.com
Address:12 Ha Long, Bai Chay, Hạ Long City, Quang Ninh