If France has dreamingly Annecy, Italy has beautiful Southwest's coastal Vernazza, Portugal has Marvao still retains the ancient beauty of the medieval period,...then Vietnam has Cuu Van fishing village, the most beautiful floating village of the world. Have you visited the village of "12 beautiful villages like fairy tale in the world" which located in Ha Long Bay?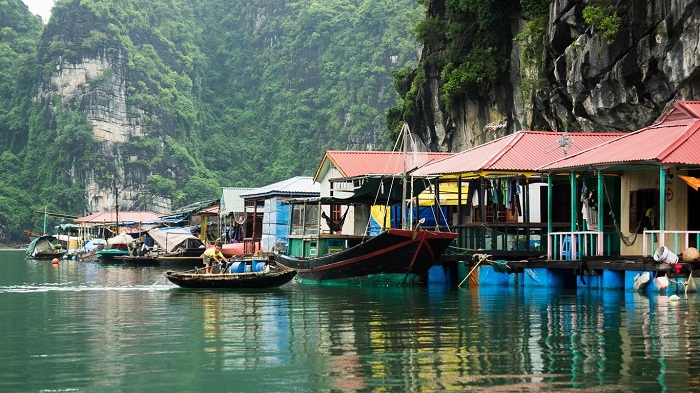 The beautiful floating Cua Van fishing village
Cua Van fishing village's location
Cua Van fishing village is a village of Hung Thang commune, Ha Long city, which originated from two fishing villages, namely Giang Vong and Truc Vong. To get to Cua Van, you can catch the bus of Hoang Long Express (15 minutes/trip) or catch the bus at My Dinh or Gia Lam bus station to Ha Long, it only takes about 3-4 arrived hours to get to the most beautiful "floating town" in the world. After get there, you will be able to admire the charming paintings blends into the fresh air of Cua Van.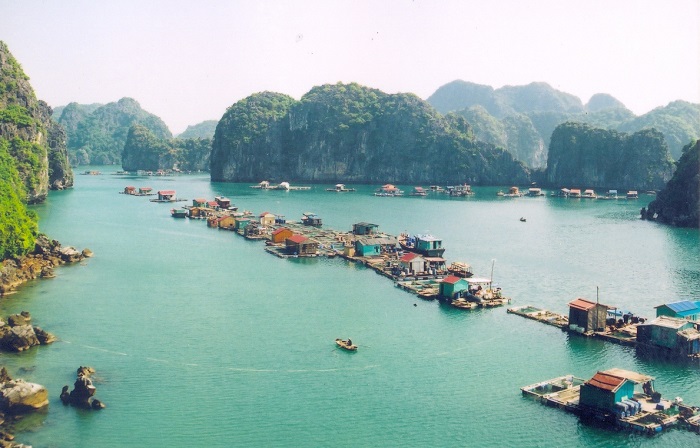 Cua Van fishing village's feature
Located in a calm sea, surrounded by rocky mountains, Cua Van is the first floating cultural village model for fishermen of the sea in Vietnam. The life and culture of the fishing village in Ha Long Bay is clearly reflected in Cua Van fishing village.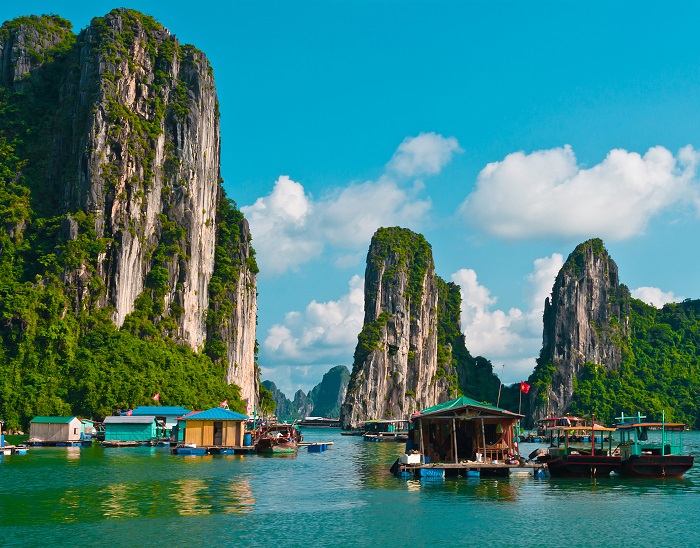 Cua Van fishing village's highlight
Cua Van fishing village attracts visitors by the beauty that mother nature created for this land, by the simple things that attracted, from the bamboo boats in front of the house, the houses tied together to against the thunderstorms, simple but extremely hospitable.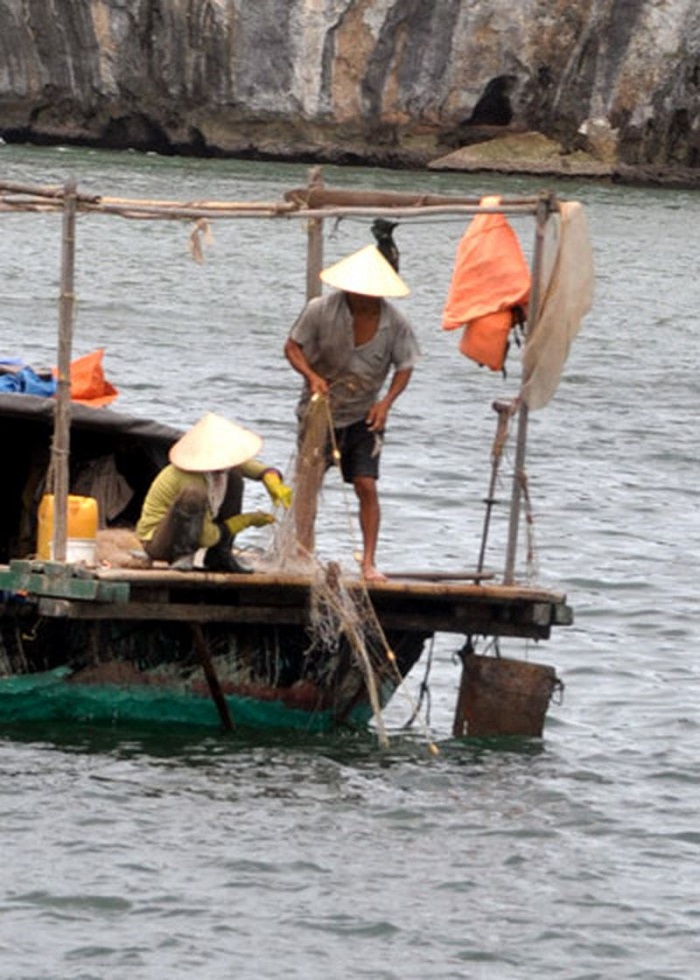 Experience at Cua Van
The experience you shouldn't ignore when visiting Cua Van fishing village is rowing, pulling nets, squid fishing, processing seafood dishes,...Or on festive days, wedding ceremony, you will have the chance to Listen to the fishermen singing (as a form of singing with many traditional folk songs of Ha Long Bay).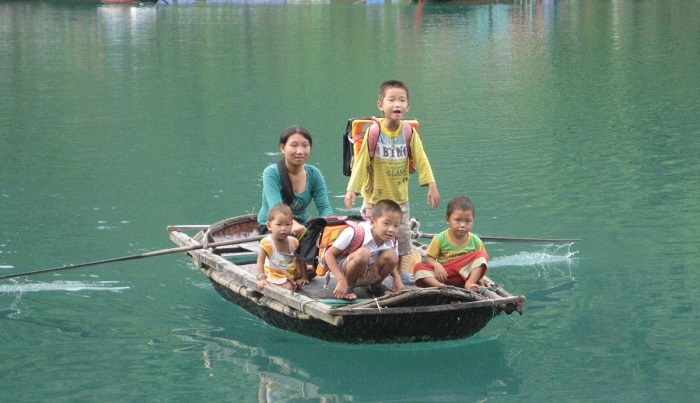 Hopefully our sharing is useful for you. Stay tuned and see you in the next article to explore all the way of Ha Long out with Wyndham Legend Ha Long.
Read more:
Cai Chien island travel experience from A to Z
Let's forget Ha Long and Co To, this is the true fever in Quang Ninh lately indeed