Ha Long Market 1 is a commercial market of Quang Ninh province. Lately, it has been known as a great attraction for visitors when coming to Ha Long. Not only tourists follow the tour but also self-sufficient tourists coming to Ha Long 1 Market as an indispensable in the itinerary. So what's so special about this market, let's explore it with Wyndham Legend.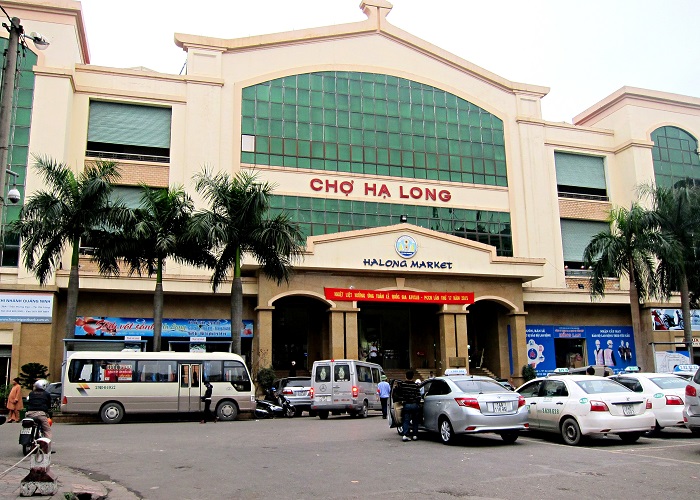 Halong 1 market
Ha Long 1 Market is the heaven for shopaholics
When entering the main entrance, visitors will find a dazzling array of stalls featuring a wide range of goods and services ranging from electronics, groceries, home appliances to boutiques, handicrafts, jewelry, gifts ... create a beautiful scene that is vibrant. The 3rd floor, 4th floor is the area dedicated to selling clothing, footwear with a variety of types, sizes, colors, brands, so visitors can freely choose the favorite items at this market.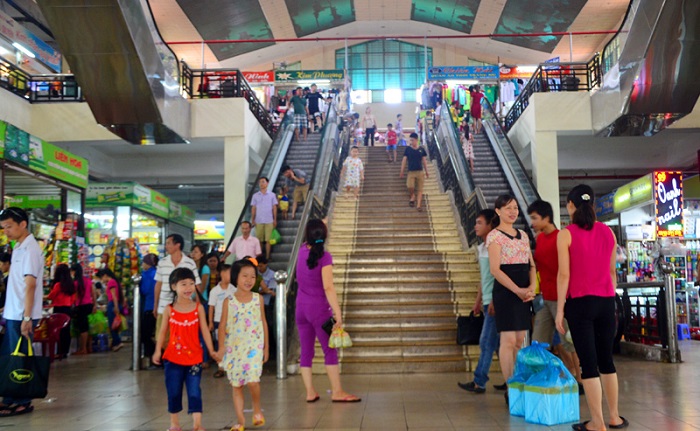 Halong 1 market - heaven for shopaholic
Ha Long 1 Market is where you can find the fresh seafood
Ha Long Market is a place where tourists can discover not only the bustling lifestyle but also the fresh seafood. Come to Ha Long 1 Market, tourists can easily buy shrimp, crabs, fish, cuttlefish, crabs, dried sipuncula...There are many kinds of fresh seafood are sold here. Ha Long 1's seafood market area is conveniently located near Ha Long Bay Fish Market. Therefore the seafood here always has good quality and reasonable price.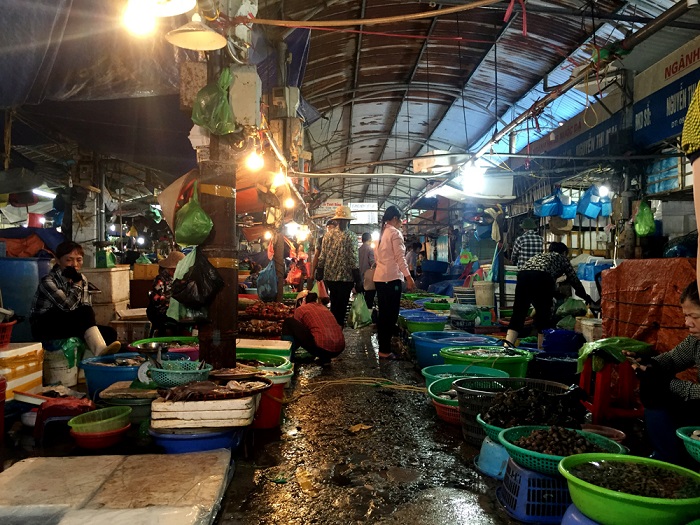 You can easily find the fresh seafood in Ha Long 1 market
Ha Long 1 Market is the best place in Ha Long to find something to buy as gifts
Tourists can choose for themselves special gifts for relatives after the tour of the coastal city - Ha Long. But there are 3 most preferred things to visitors in Ha Long Market:
1. Ha Long's Grilled squid
Made from pure squid marinate by a secret recipe, the grilled squid here are also fried in place, hence it is hot, fragrant, crispy always. Even if you have no intention to buy anything when passing through those stalls, the smell will definitely attract you with the aroma flavor of hot fried grilled squid, many people have to stop to taste and buy some bags as gifts.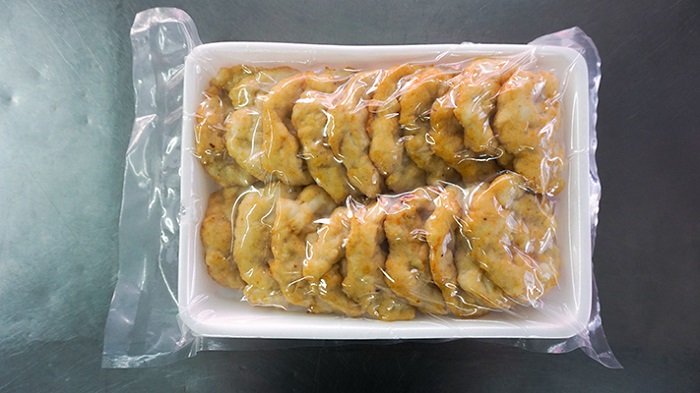 Halong's grilled squid
2. Ha Long dried Seafood
If you want to buy shrimp, crabs, fish, fresh squid, it will save you a lot of time since the seafood market located nearby. Besides the fresh seafood stalls is the one who sells the dried seafood.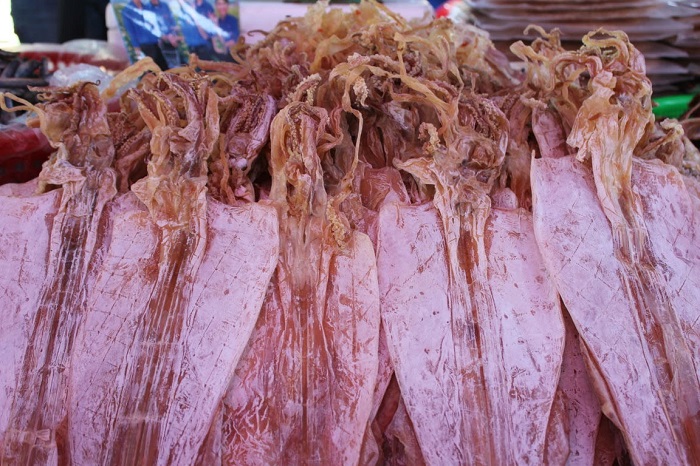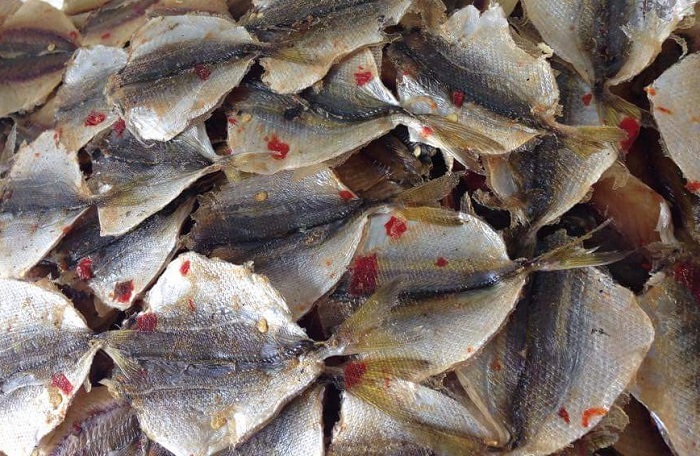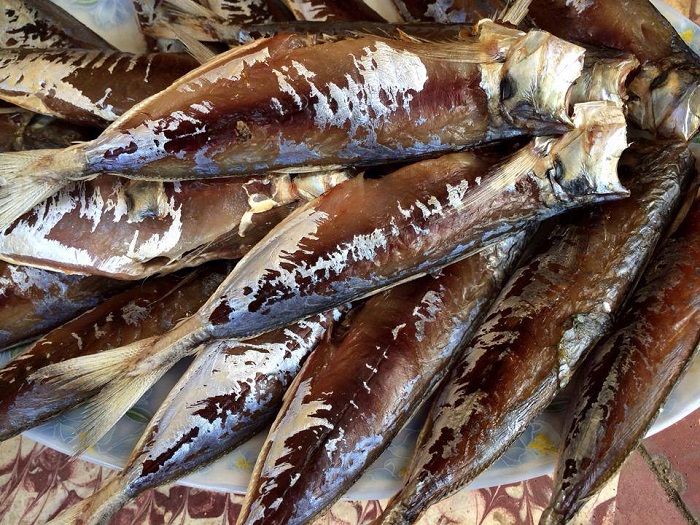 Halong dried seafood
3. Ha Long fine art
You can find regular items such as combs, chopsticks, bracelets, hairpins, boxes ... but dressed up with exotic looks with the mosaics pearl, delicately. The wind chimes made of the shell bring the sound like the sea breeze. There are the gifts which show the culture of the sea.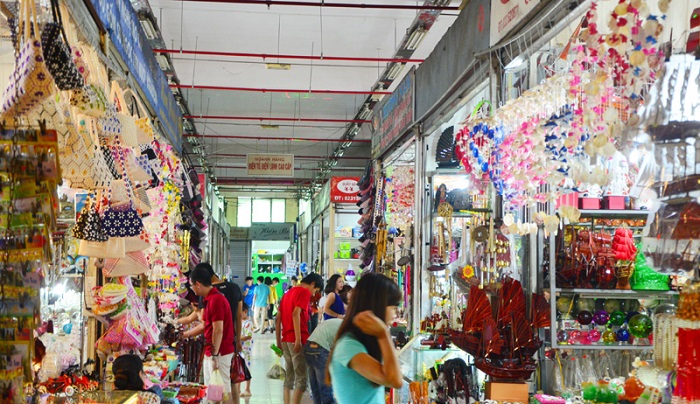 Ha Long fine art at Halong 1 Market
Ha Long 1 Market – The paradise for food addicts, especially snacks, street foods
The entrance gate is the place where most of the stalls which selling snack food gathered, with all kinds of dishes such as corn cakes, potato cakes, chicken stew, cakes, dried cow dumplings, ba-ti-so. If you do not want to be regret after leaving, then you should try out Limulus, a very famous name of Ha Long specialties.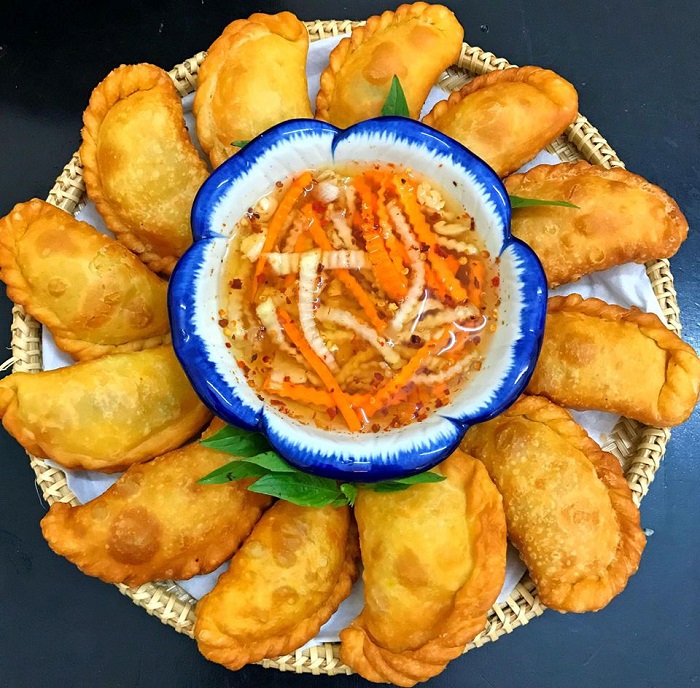 Ba-ti-so - a delicious snack of Ha Long
On hot summer days, the gruel-stall rows are right on the right of the market often attract visitors. Most of the gruels are familiar, such as black beans, green been, soybeans, lotus gruel...in which the most notable is the green jelly. This is a kind of handmade jelly from a type a leaf, pretty cool.
If you have the opportunity to visit Ha Long, then don't miss this interesting and attractive shopping spot in Ha Long – Ha Long 1 market to be able to visit, buy seafood and interesting, meaning gifts for relatives, friends. Dear. If you are quick, you will only need 1.5-2 hours to explore every corner of the market and buy everything after the journey to Ha Long.
Hopefully our sharing is inspired you for the upcoming trip.
See ya!
Read more: