Wyndham Legend Halong Hotel provides all convenient services and modern facilities that promise to bring wonderful time for your honeymoon.
Enjoying honeymoon in new destination and exploring surprised things with your partner will warm up your passionate love. Hotels in Halong, as well as resorts may be the first impression in your trip to get interesting experiences. Update information and collect advisories about where you want to go for a romantic honeymoon

.
1. Choose a full services and facilities hotels
Remember this is your honeymoon and you have only 1 week to enjoy it, why don't you use a good and five-star hotel to celebrate this occasion. You should choose Halong hotels that provide services such as massage, luxury meals, swimming pool, bar, gymnastic rooms, health service and so on.
2. Care about expenditures
Make your expenditure under control will help you have an amazing honeymoon more easily. Find out carefully about the upcoming destination, services providing in the resorts, and the hotel you are going to stay during those days before booking. Especially, make use of promotions or be the early bird on booking to save money for your trip.
3. Choose a reasonable place.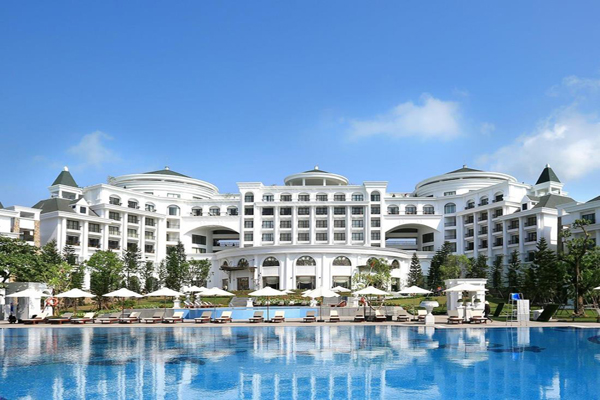 This is one of the foremost factors for a comfortable and satisfiable honeymoon. Find hotels standing near airport, gas station or tourist attractions. You should stay in hotel located near city center or Halong hotel a bit far but convenient traffic.
4. Check comments and ranking from other people about the hotel
In case you have little experiences on how to choose a destination, where to go on this occasion, getting suggestions from friends, family members is a brilliant way. In addition to this, you may also see reviews, comments and rank in the hotel's website or tourist website,...
5. Stay in a convenient and comfortable hotel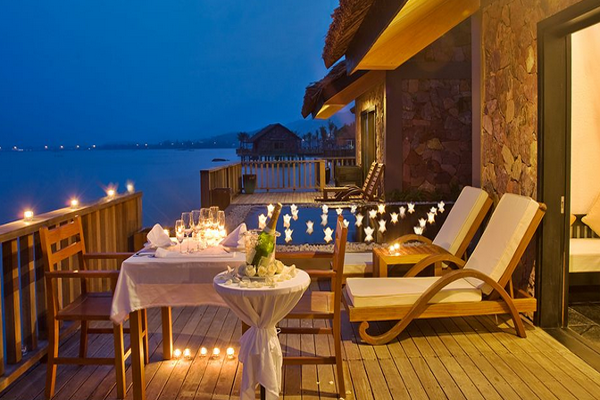 Choose a convenient hotel in Halong
It is boring if you stay in a hotel that hotel staffs' attitude make you dissatisfied. To make your honeymoon be unforgetable and full of memories, especially is not affected by unprofessional staffs and disorder organization, don't forget to check everything carefully before staying and check in. Your honeymoon only takes place once, that's why you should prepare all you can and hold them under control. Wish you have an impressive and excited honeymoon.
Meet all criterion above, Wyndham Legend Halong Hotel is definitely the ideal destination for any couple choosing Halong to enjoy honeymoon. Wyndham Legend Halong Hotel is designed in modern and luxury architecture with 217 rooms in all level, equipped with necessary facilities and services that satisfy guests demand and desire.
Moreover, Hotel in Halong gather the best and the most mordern services like the chain of Asian - European Restaurants, gymnastic rooms, bar, outdoor pool, convention and conference rooms, etc. All of them absolutely help two of you have wonderful time together.
You may want to know: - Wyndham Legend Halong - The elegant and luxury hotel in Halong Bay
---------------------
Wyndham Legend Halong Hotel
Phone: +84-(0)-203-3636 555
Email: info@wyndhamhalong.com
https://www.wyndhamhalong.com
Address:12 Ha Long, Bai Chay, Hạ Long City, Quang Ninh