Coming to Halong, besides impressive landscapes and tourist attractions, there are a lot of special foods that leave deep impression on every visitors. Let's join with us to the trip of exploring features in Halong cuisine.
1. Sticky rice with Squid Sausage (Xôi trắng chả mực)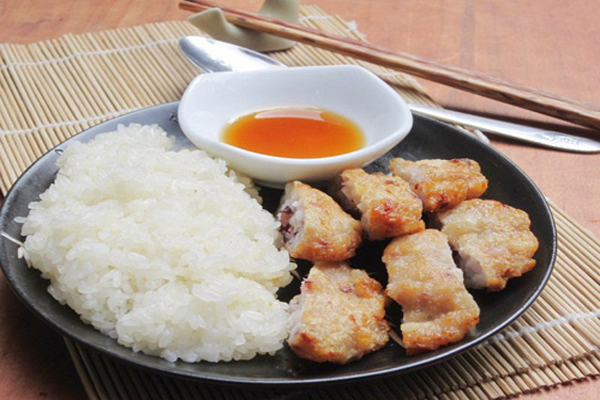 Sticky rice with squid sausage in Halong
Enjoying sticky rice with squid sausage is one of the specialities in Halong. This kind of food can be seen in all restaurants, and squid sausage is sold in many stores and stalls around Halong City and Halong Market, as well
2. Oyster (Ngán)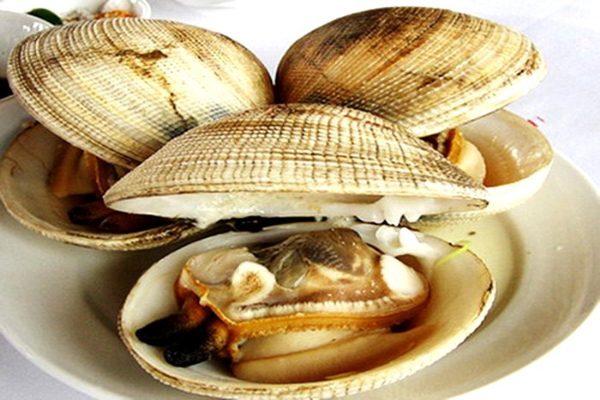 Oyster (ngán), a special foods that only be found in Halong, Quang Ninh
Oyster is the well known seafood that is only found in Quang Ninh, included Halong City. It is used to make various nutritious and appetizing dishes such as grill, boil, fry with vegetables and ... make Halong wine.
3. Horseshoe Crab (Sam)
Sam's meat can be processed to be different dishes like pudding crab, sweet and sour crab legs, crab fried with egg, stir-fried crab with glass noodle, etc. The endless recipes of horseshoe crab is always awaiting visitors in Halong, it is more delicious and fresher tha anywhere else you can find.
4. Sa sung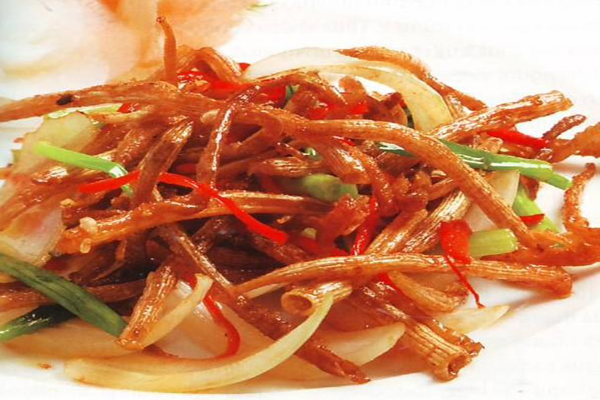 Fried Sa sung
This kind of food is extremely expensive due to the place to catch them. They are only found in Quan Lan Island. It is about 4 millions dong for each kilogram of sa sung.
Sa sung can be fried with garlic or eaten with chilli sauce and beer. Halong people also dry them and after that, toast until they are cooked.
5. Gat gu cake (bánh gật gù)
Made from steaming rice flour mixture, gat gu cake can be enjoy with a special sauce. The feeling off cool, soft cake and juicy pork ia surely leave strong impression on the land here.
With the list of featured Halong special foods, don't forget to try these dishes and get more and more experiences.
Are you finding: Markets areas, shopping places for tourists to Ha Long Bay
----------------
Wyndham Legend Halong Hotel
Phone: +84-(0)-203-3636 555
Email: info@wyndhamhalong.com
https://www.wyndhamhalong.com
Address:12 Ha Long, Bai Chay, Hạ Long City, Quang Ninh