Not so far away, Quang Ninh also has it own a beauty of the magnificent "Sapa". This charismatic place is dubbed by the local with the name: "Sapa of Quang Ninh", or "dinosaur back-spine" - Binh Lieu.
This is the place where the wild nature, the winding border roads, the forest pine, beautiful terraces ... all make impressive points which attract the mountains enthusiasts.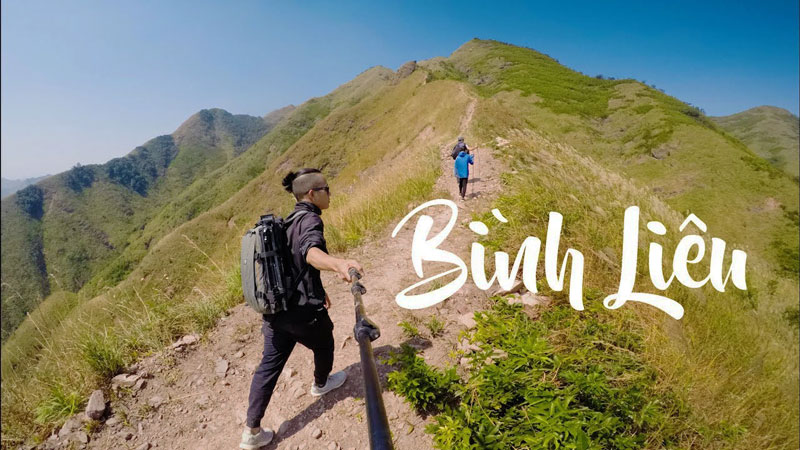 Binh Lieu - the dinosaur back-spine - sapa of Quang Ninh
Stay with Wyndham Legend to find refuge for those who love nature, pristine and peaceful.
Where is Binh Lieu?
Binh Lieu is a district located in the northeast of Quang Ninh Province. It borders Ninh Minh District (Guangxi Province) to the north, Dinh Lap District (Lang Son Province) to the west, Hai Ha District to the east adjacent to Tien Yen district, Dam Ha (Quang Ninh).
Binh Lieu is 108km from Ha Long city, 28km from Tien Yen town, 270km from Hanoi.
When to visit Binh Lieu?
If asked when is the good time to go to Binh Lieu, then the one and the only response you will receive is whenever you go to Binh Lieu, take a deep breath then that it is, the best time.
Although, if you have to know what Binh Lieu has in each season, then let's go through the 4 seasons to know more about this district.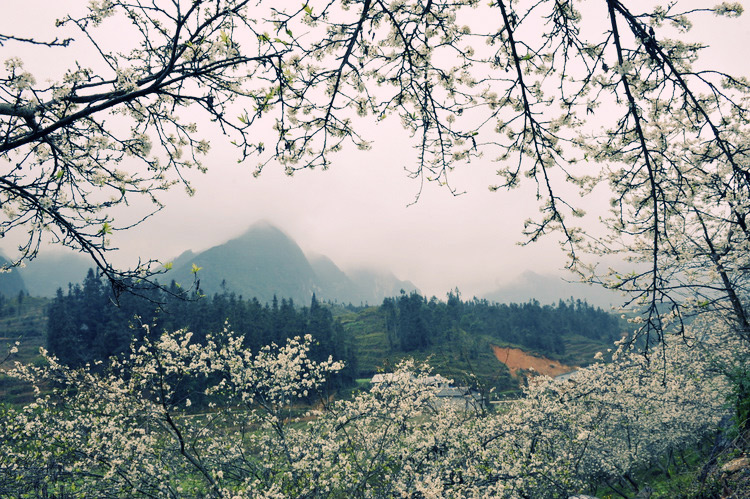 The white flower blooming season in Binh Lieu, Quang Ninh
1. Spring - the white flowers season in Binh Lieu
The spring in Binh Lieu is as beautiful as any highland in Vietnam. On the green forests, the flowers are always bragging: peach blossom, plum blossom, Na Lang...
In the spring, there are festivals such as Dinh Luc Na from 16th to 18th of the lunar month, Soong Co singing festival on March 16th lunar month, wind abstinence day 4/4 lunar month, all of them bring the identity of the high land.
In addition, you can not miss Binh Lieu season in late March, early April beautiful.
2. Summer and Autumn's beauty of Binh Lieu
Summer and autumn in Binh Lieu are known as the season of the falls by the famous waterfalls such as Khe Van, Khe Tien, Mooc River filled with water.
Green terraces and yellow harvest in July, December combined with many kinds of blooming forest flowers.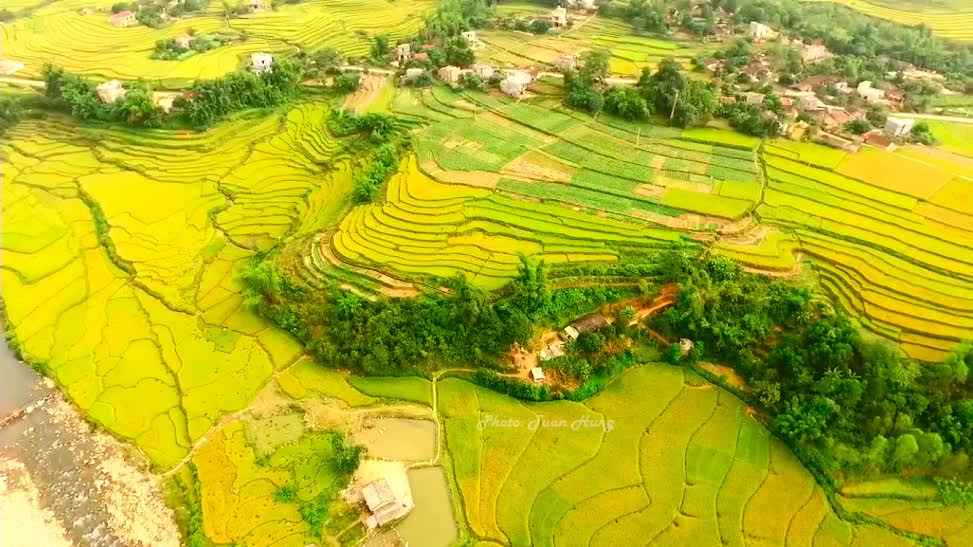 Yeallow harvest in Binh Lieu, Quang Ninh
Location for rice terraces contemplation
- The O, Cao Thang, Ngan Bat village (Lu Hon commune), located on the slope of Cao Xiêm Mountain, about 3 km from National Road 18C.
- Song Mooc village, Khe Tien (Dong Van commune), this site is located on the southern slope of Phieng Che mountain range, about 3 km from the center of Dong Van commune.
- Ngan village, Cao Son, Hoanh Mo
- Huc Dong commune, the road to Khe Van waterfall.
At the end of autumn, Binh Lieu is not only a majestic boulevard that has covered itself with a romantic beauty with white blooms of blooms blossoming all over the hill, the ridge stretching across the border patrol road. Perhaps this is the most worthwhile season, making the name for Binh Lieu. Binh Lieu grass season is in late October, end in early November.
Location for reeds contemplation
Located along the border, at 1300, 1302, 1305... milestones.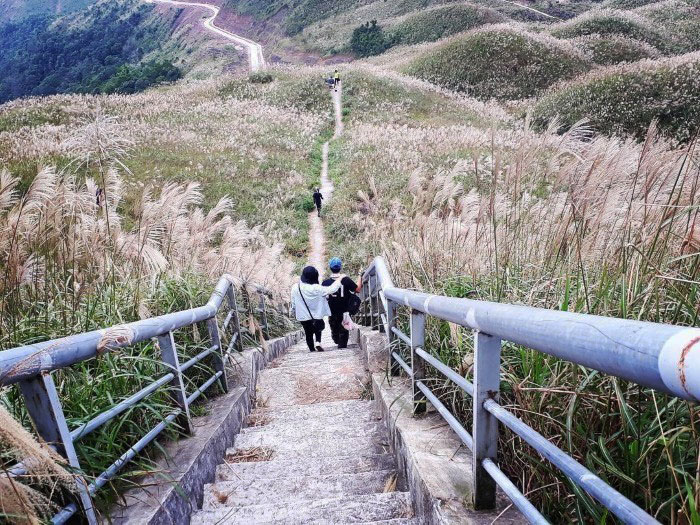 In reeds season, Binh Lieu is even more beautiful
3. Winter
In late autumn and early winter, Binh Lieu owns the white flowers blooming with golden rice, new rice celebration...
The So flower is the one that planted on the most mountains in Binh Lieu. In the forests, villages, the flowers flowering a pure white, stretching between the proudly east wind.
If you are lucky, on cold days, you may experience snowfall here.
In addition, Binh Lieu also brings a very sad and nostalgic beauty in the grass fire season end of harvest. At this time, Binh Lieu put on a yellow color, brighter with a wild look, scaly, pepper thing.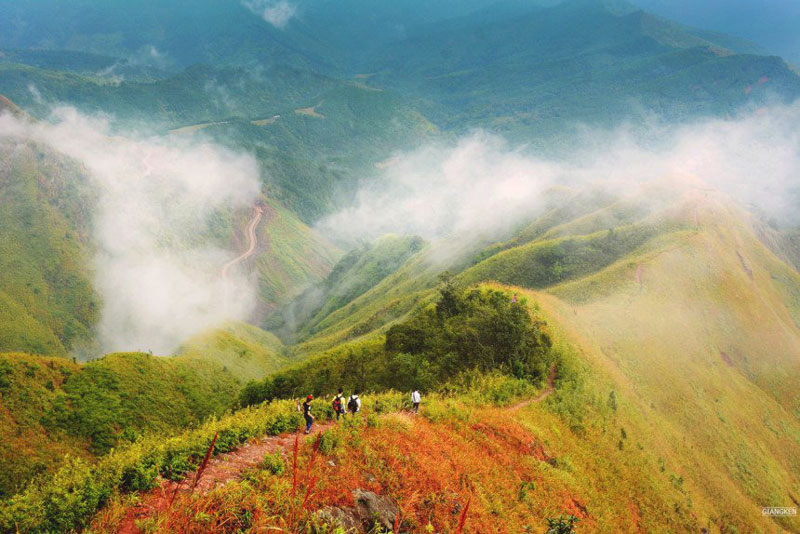 Binh Lieu in the grass fired season
How to get to Binh Lieu?
Because Binh Lieu is too pristine, haven't developed the strong tourism yet, so there is no Binh Lieu available. Therefore, if you want to travel to Binh Lieu, you must travel self-sufficient by motorbike, car or passenger car…
Read more:
---
Address: No. 12, Ha Long Road, Bai Chay Ward, Ha Long City, Quang Ninh Province, Vietnam.
Phone: +84 (0) 203 3 636 555 - Fax: +84 (0) 203 3 833 868
Email: info@wyndhamhalong.com - Reservation: reservation@wyndhamhalong.com