Is Wyndham Legend Halong really worth its cost? Is Wyndham Legend Ha Long really as beautiful as it advertising? Is Wyndham Legend Ha Long a authentic 5-star hotel? It is some question that few tourists have been questioning lately. To work these suspicions out, let's go to the real review which written by our customers.
1. Is Wyndham Legend Halong a authentic 5-star hotel?
As our description on the site, Wyndham Legend Halong is the first hotel in Ha Long reached the 5-star standard. Branded Wyndham, a international brand of a opulent hotel chain, we providing the highest services with the finest infrastructures and facilities, including 217 spacious rooms and suites, with high speed wifi connection throughout the building. Promise to satisfy any of your demand, whatsoever it is a business trip or a private vacation.
Let's visit Wyndham Legend Ha Long with the view of our customers.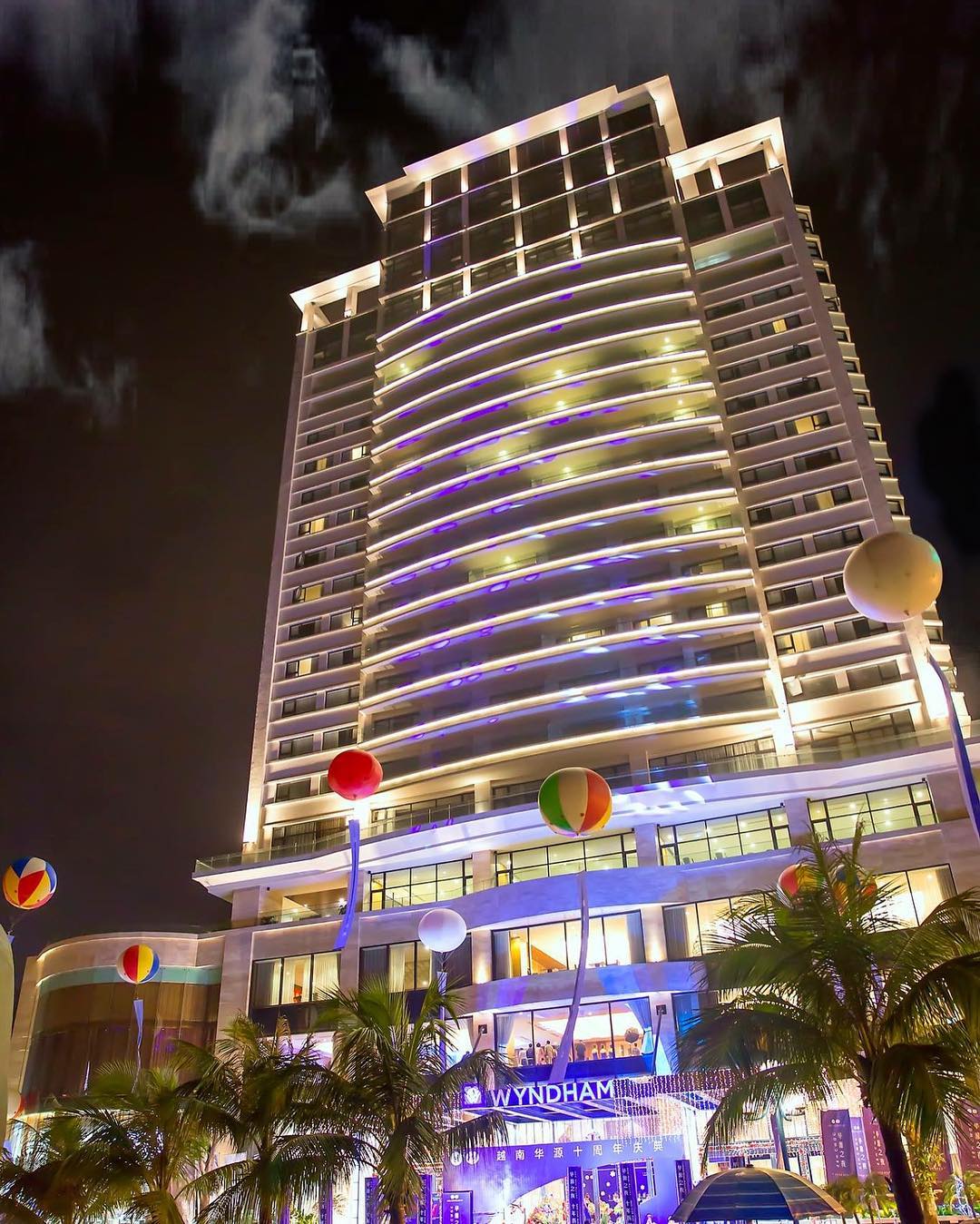 Wyndham Legend Ha Long from the outside
"Have you check out this ancient ship model?" - Shared on Kevin's time line on the first day at Wyndham.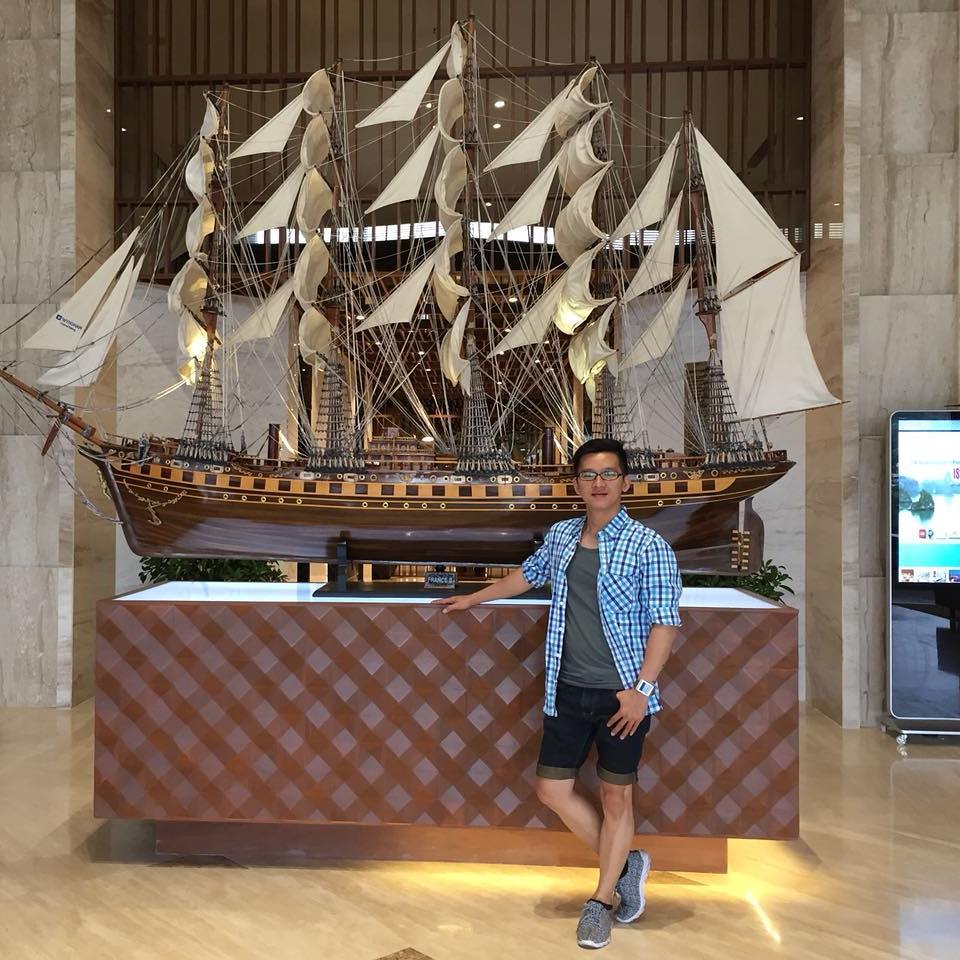 Kevin standing beside the Ship model
You can totally rest assured that our room service is the same as advertising by Johan share: "the bed meal even faster than the 911, and scrupulous as well"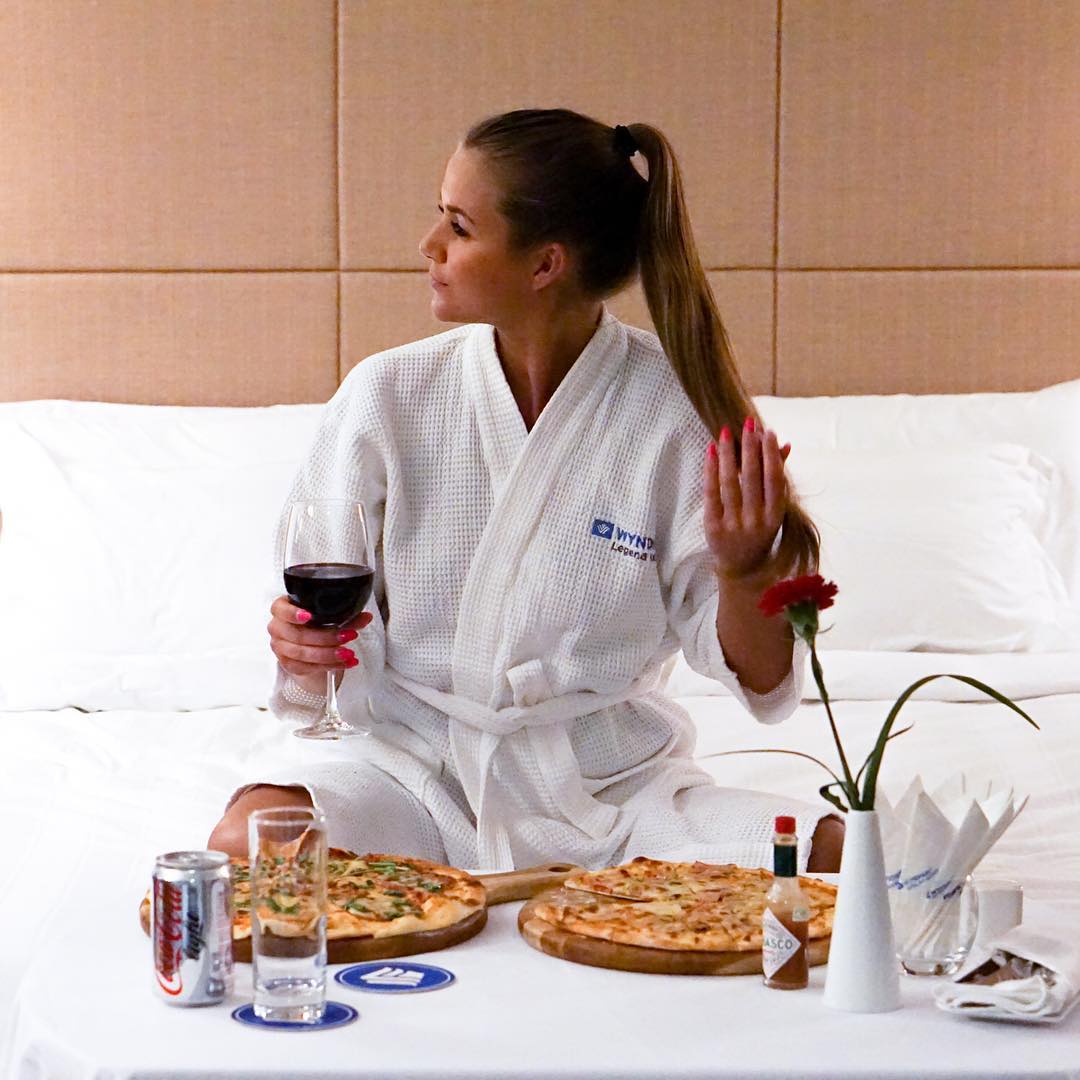 Johan enjoying the bed meal
Or the review that belongs to Mai, "I thought it was just some 3d photos and my friends just buffed about it, but i adored everything since the very first moment that i walk into the room, it delighted me."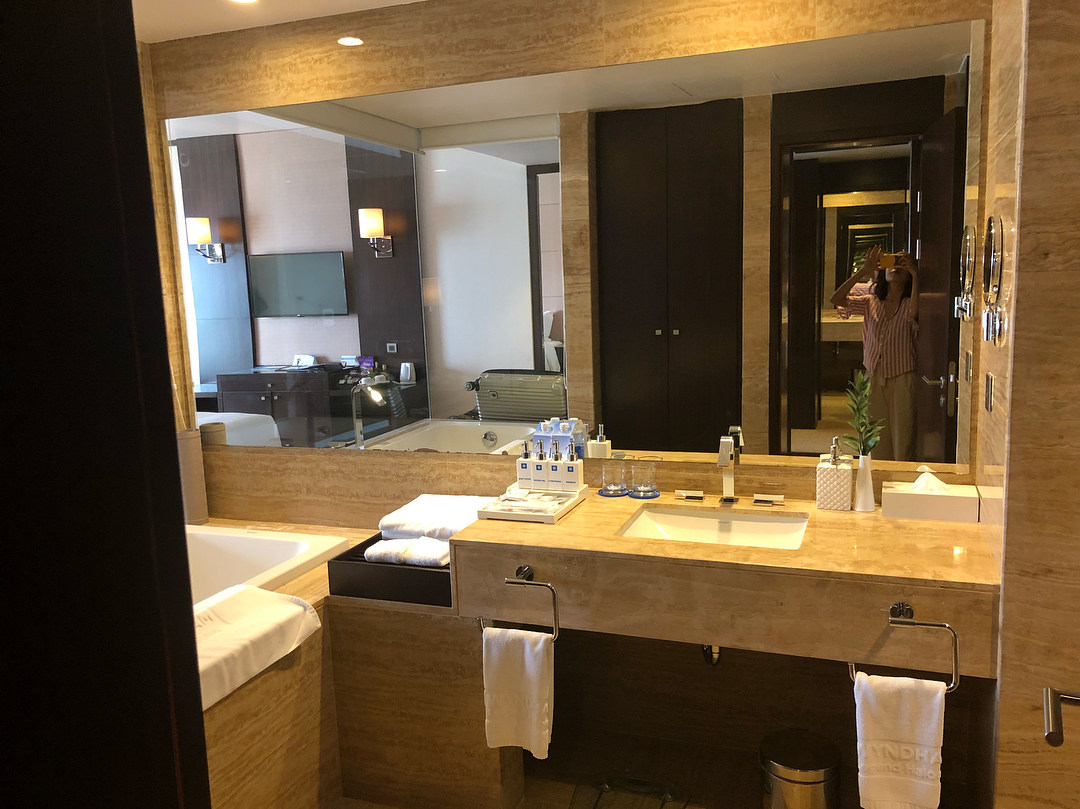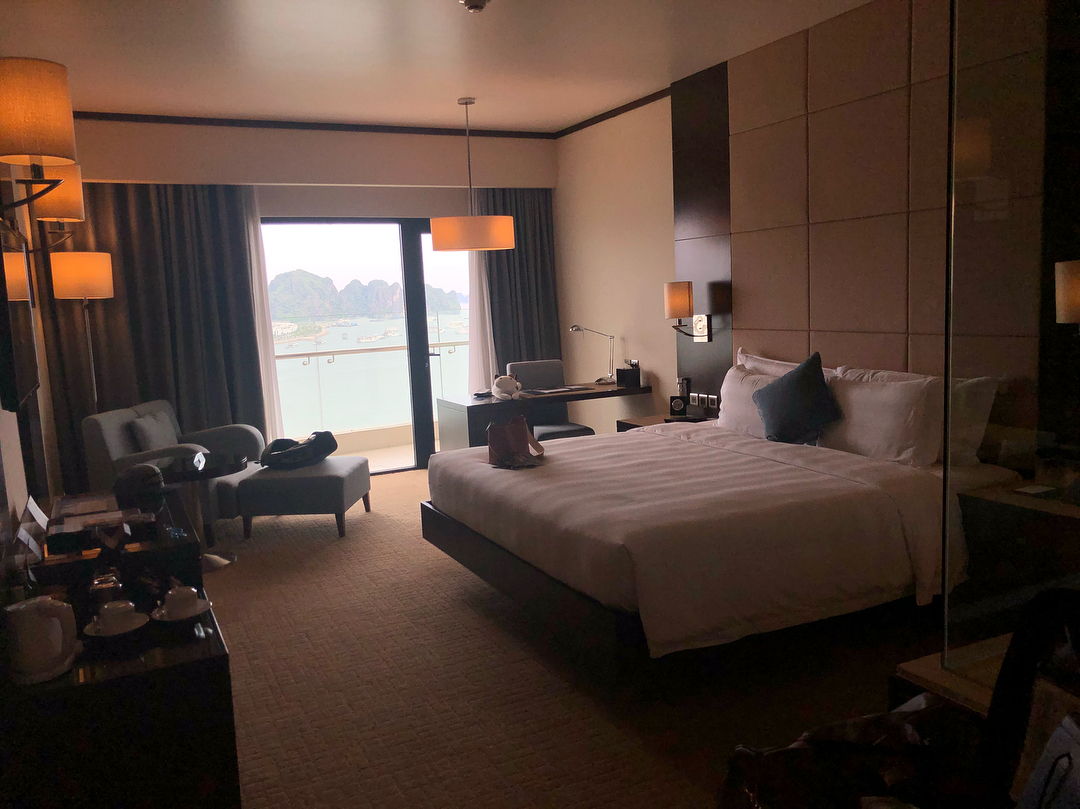 Mai's check in photos
Thomas even too generous to gave us the commend about our restaurant: "Cause you know, sometimes you find yourself in a place where light seeps through every crack, and in that moment, all is bright"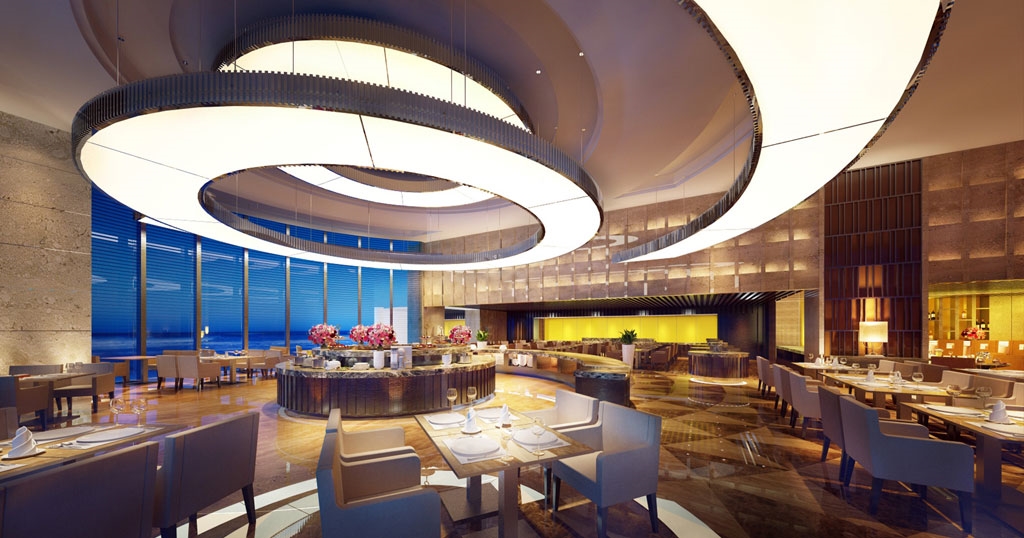 Thomas view in Wyndham Legend Ha Long restaurant
So, is our hotel meet the 5-star requirement?
2. Is the Wyndham Legend Halong views are real?
We are confidently declare that: "Yes, yes they are!". Check these photos out.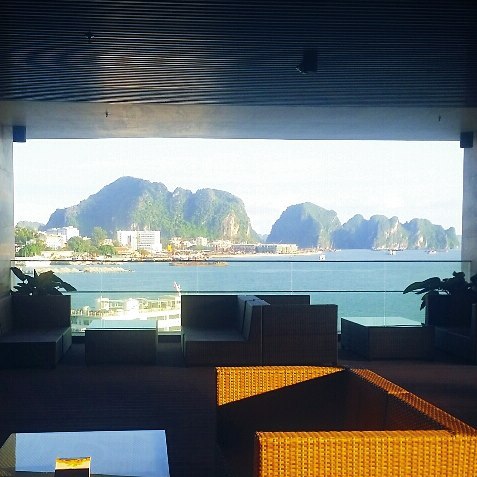 A corner of our club lounge
Thu Ha even found it enjoyable to have a drink and looking at the World heritage site in a cloudy day.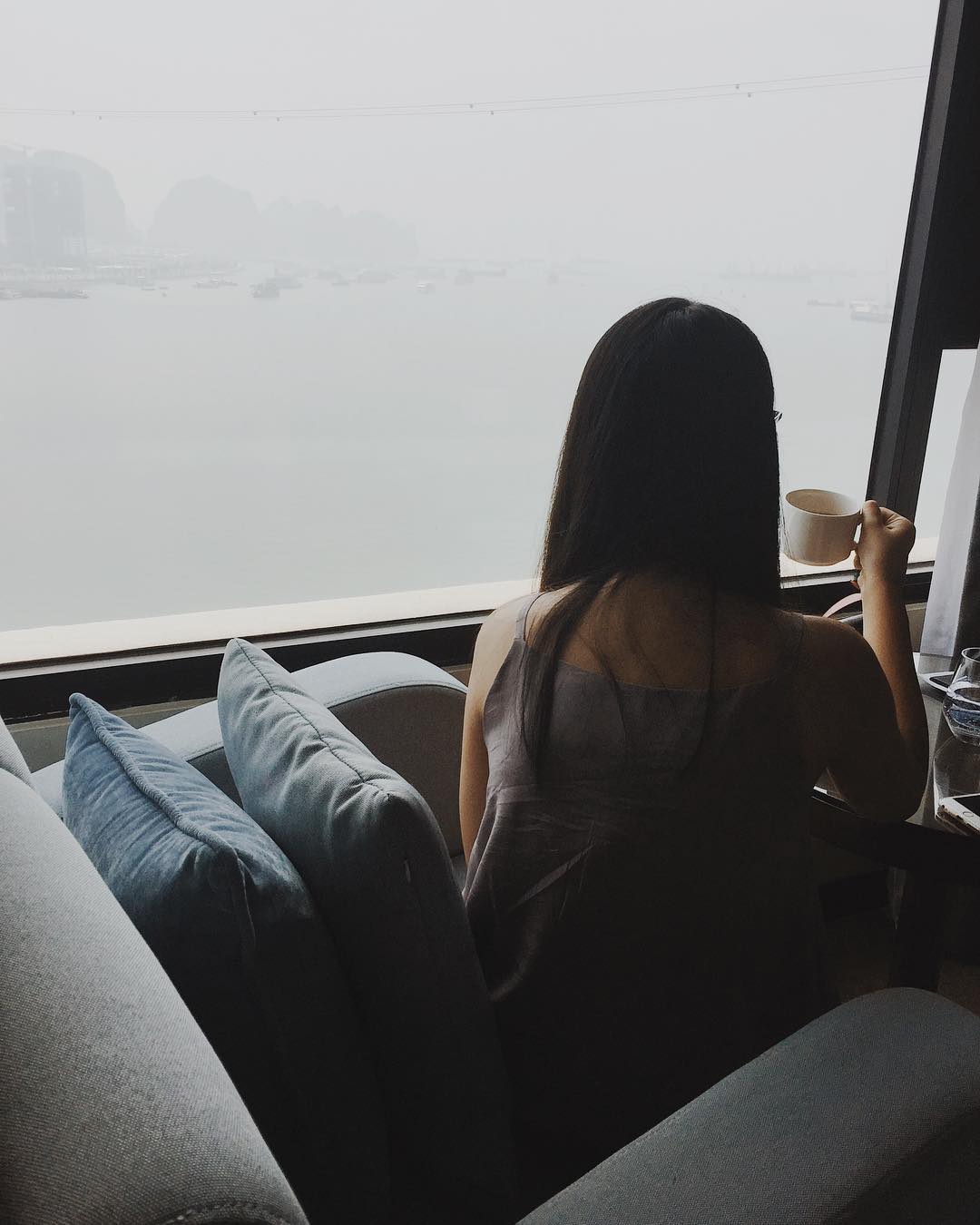 Thu Ha enjoying her drink by the club lounge window
The view from Wyndham Legend Ha Long is even more charming in the sunny days, Hoang Yen said that she could not help herself with the excitement of explore the landscape but she hesitated to leave her bancony.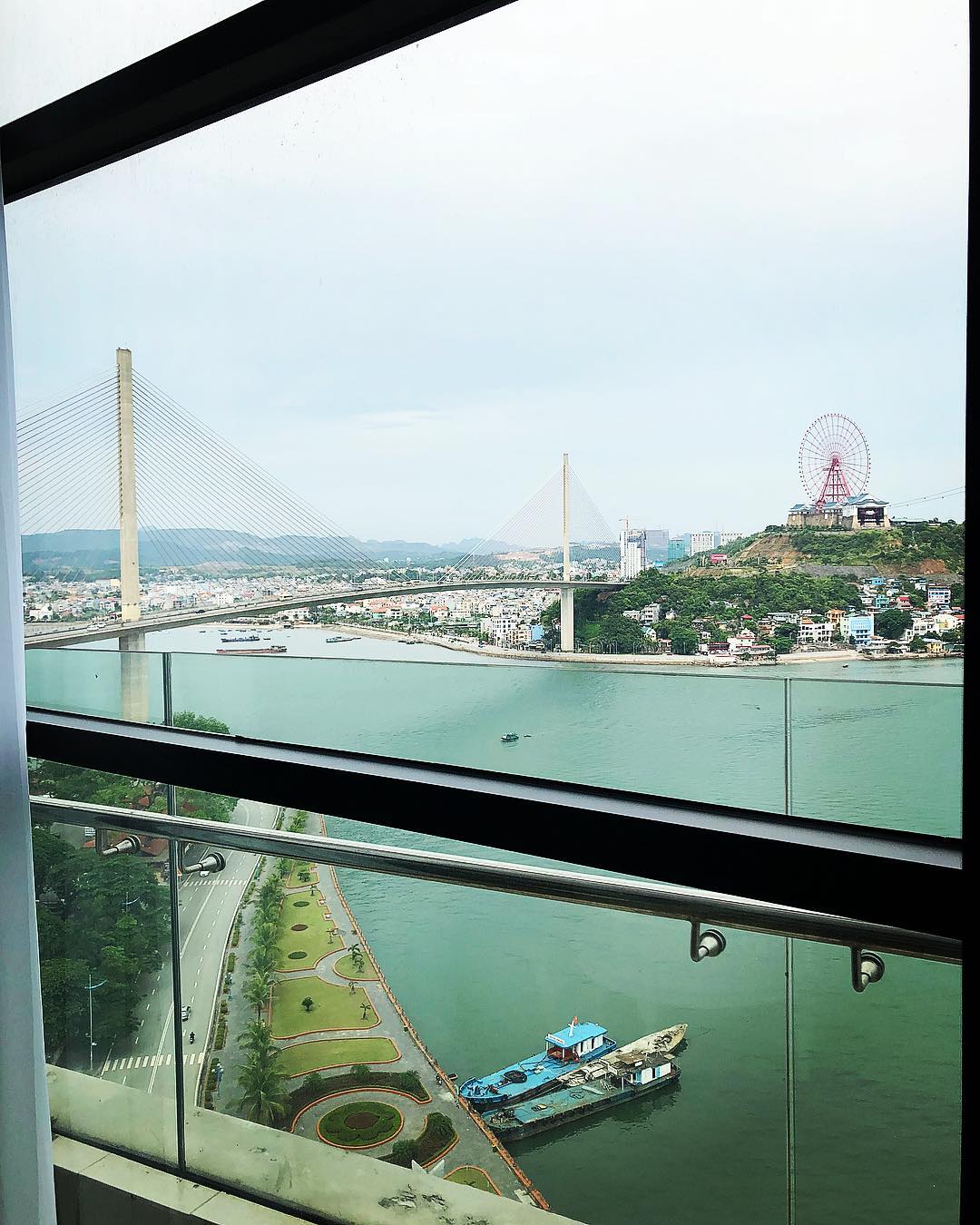 Hoang Yen view from her bancony
Choha said on her time line: "a special thank to Wyndham for the precious moments and this picture :smile:"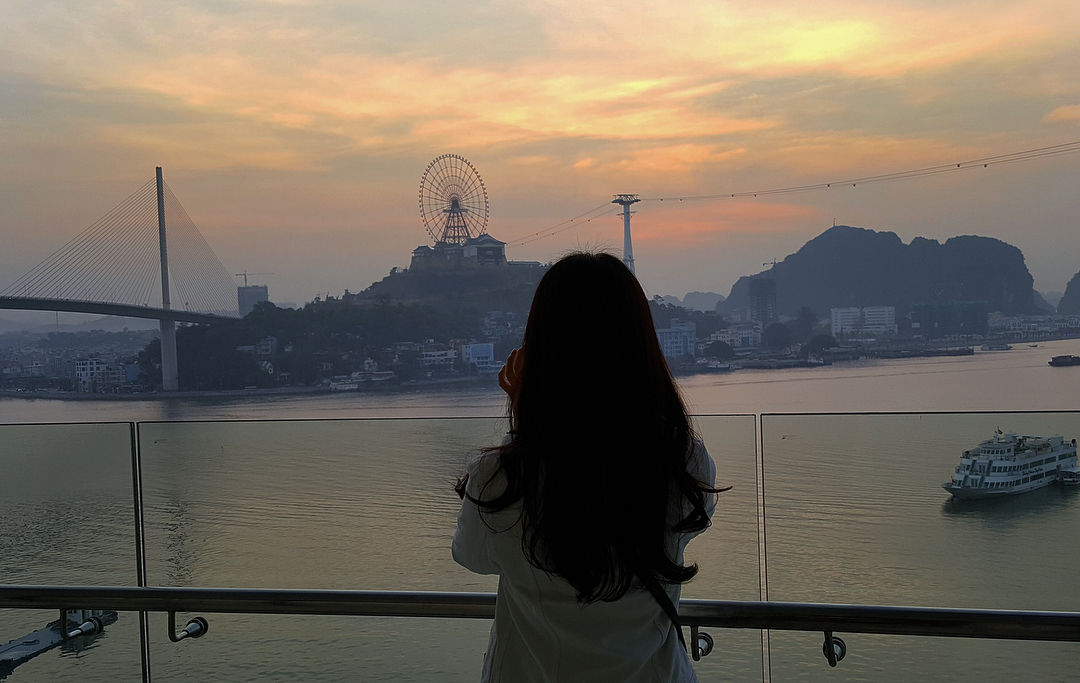 The bancony view photo taken by Choha
Wenli even said that it was a scam since Wyndham offer her a Gym service with the type of view that adored her, which made her could not finish the exercise. Which shocked us at first. But, phew, what a compliment!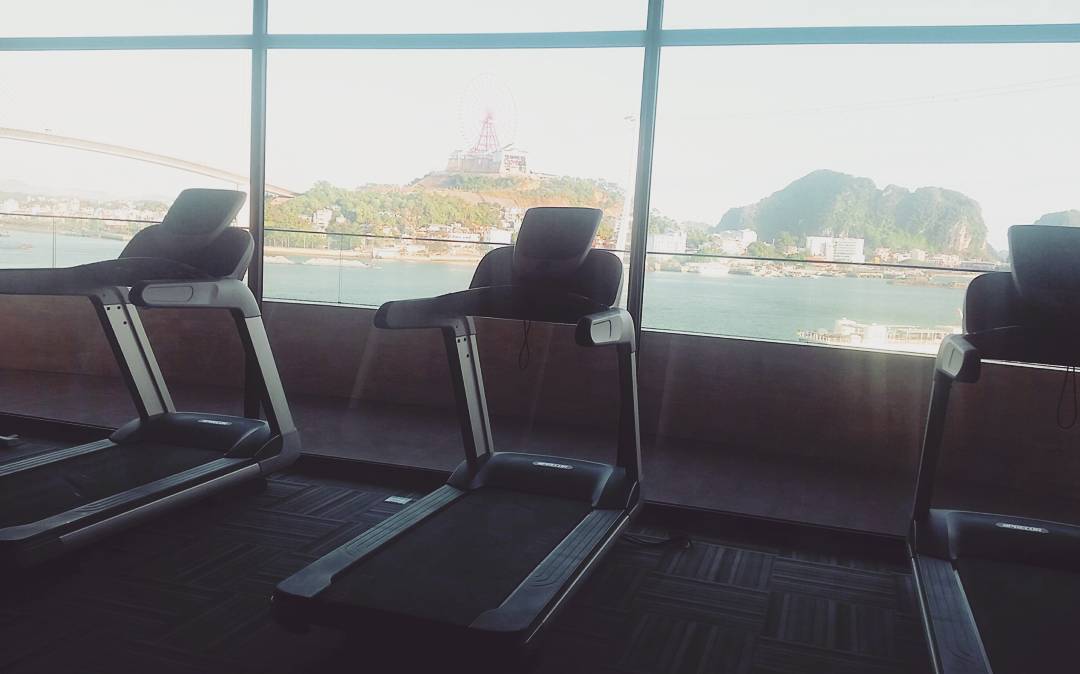 Wyndham Legend Ha Long view from the Gym taken by Wenli
3. Is Wyndham Legend Halong outdoor pool really that beautiful?
If you have once visit our pool, guarantee that you might be addicted.
Jack was quite funny to sharing that: "My six packs were disintegrated into one pack because of the shyness of the view"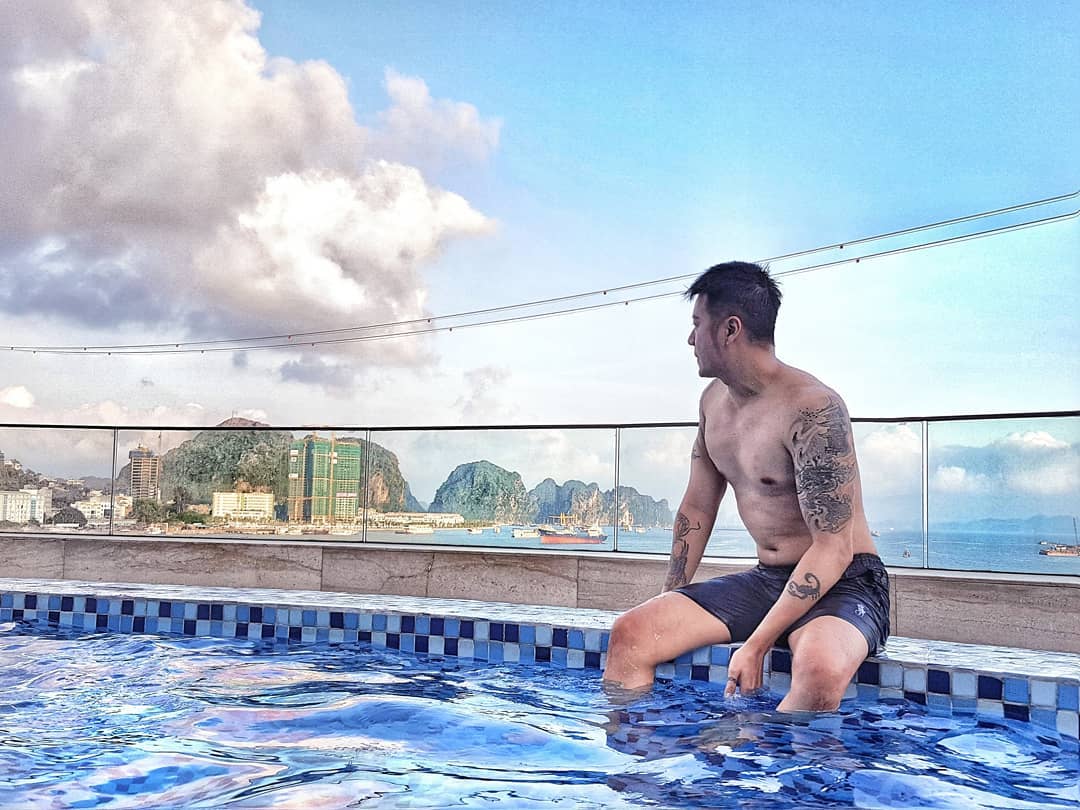 A Wyndham pool corner taken by Jack
Or to Sarra, "It's like waking up in the morning and too confused that did i die yet? Because it feels like heaven"
Sarra at the outdoor pool
So, have you had for yourself a judgement? Hope to see you one day to persuade you by our services.
Read more: