Quang Ninh not only conquers tourists with its beautiful natural landscape, natural world wonders, historical temples and pagodas but also with unique cuisine bearing its own identity. Let's explore Quang Ninh culture through the following proud dishes with the Hotel in Bai Chay
1. "Nem chao" Quang Yen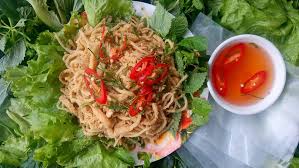 This is a dish with a unique flavor and novelty typical of the region which is made by hands of local people in Quang Yen. It is a very special dish that many tourists have been looking to taste. "Nem chao"Quang Yen is not the same with "Nem" Thanh Hoa, itself has a very unique flavor. Once you enjoyed it will bring the delicious taste and aroma. Attractive by this so it is one of the gift brought by many tourists for their relatives and friends.
2. Tien Yen "nodding cake"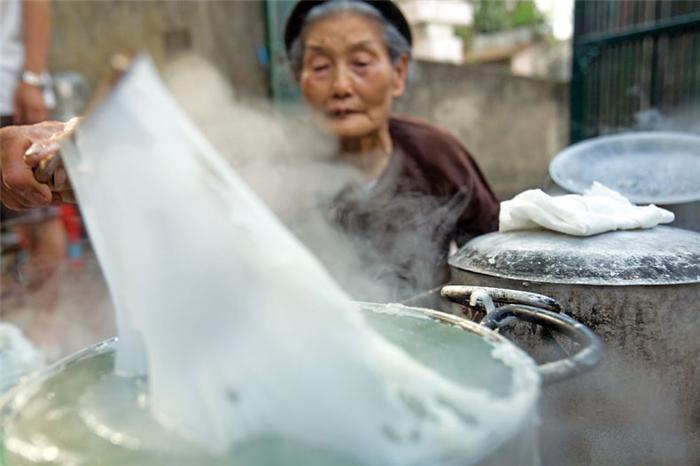 The true definition of traditional" nodding cake"
The piece of cake is simple like the mind of local people living in the coastal countryside.When people eat, they say that the "nodding cake" not only delicious, but also like an antidote. The hot piece of cake gets eaten right away by deep in the sauce made with adding the spicy flavor of the chili, blending the piece of meat. It is very suitable for the winter days.
3. Horseshoe crab (in Vietnamese name Sam) - Sam baked eggs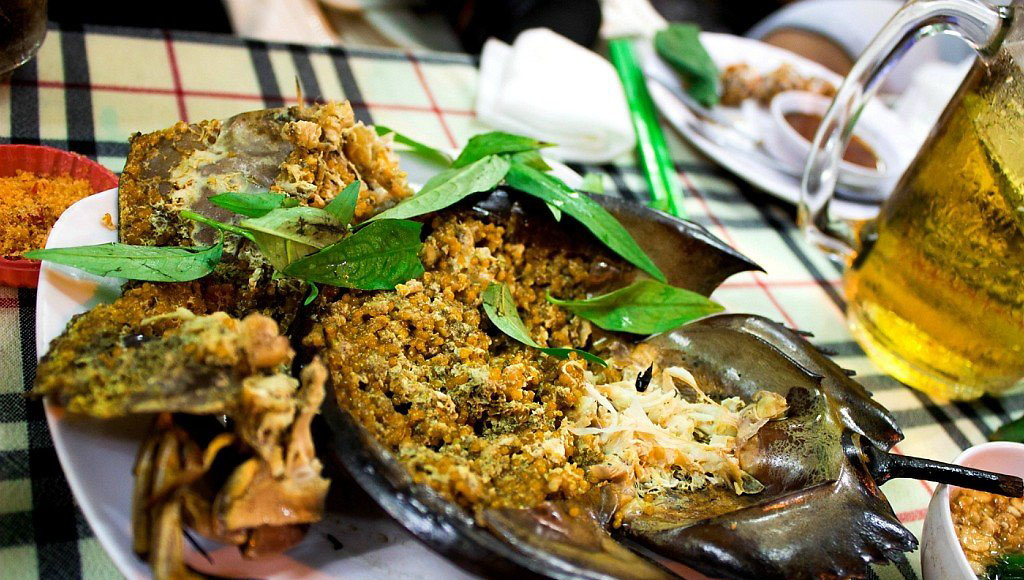 In "Sam" dishes, the most outstanding is grilled eggs. How to prepare this dish is also quite namby-pamby.First, we need to burn the charcoal coconut shell pieces then put the back of "Sam" on hot charcoal and cook until it all got golden brown. To eat, we will flip it up and then remove the gut by using the slit knife, we will see full of eggs, very eye-catching. The eggs are fat, fragrant, high in protein and very nutritious, and the flesh on the back and the tail is really tasty. Meat and Sam eggs are served with sour grapefruit, vinegar pickled, herbs, peanuts, onion, lemon, garlic, chili sauce and etc. which create an attractive and unique flavor.
4. Ha Long blood cockle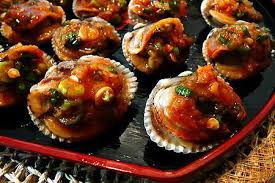 "Blood cockle" Ha Long has a really special flavor and contains the most nutrients, with a rich source of protein, low fat, a lot of minerals. "Blood cockle" is a delicious seafood dish and popular with many people. The shell and meat of blood cockle are both used in traditional medicine. The clams live in salty and sweet areas, or brackish water, which is the best for its fast-growth, sweetness, fragrance, and fat compared to others
5. Ha Long Milk Oyster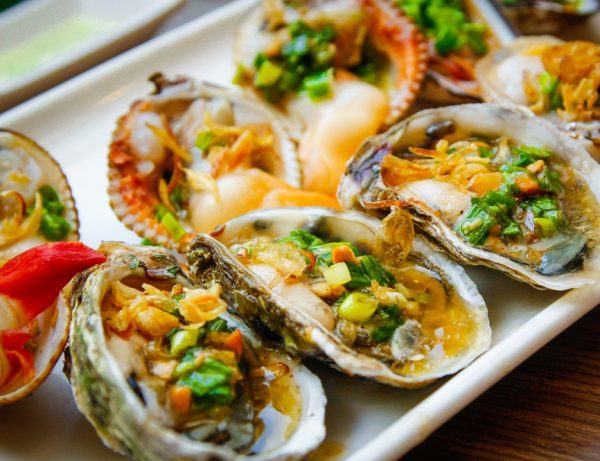 Milk Oysters are the most popular as well as the most delicious in oysters thanks to their high nutritional value with a wide range of protein, glucide, fat, zinc, calcium, magnesium and especially one of the highest levels of zinc. Best Milk Oysters are processed into many dishes such as baked milk oysters, milk oyster porridge and grilled oyster with onion...
Read more:
Impressed with the first 10 lanes road as the Singapore of Ha Long - Quang Ninh
Summarize the top 7 locations for the scene of dawn in Viet Nam
---
Address: No. 12, Ha Long Road, BaiChay Ward, Ha Long City, Quang Ninh Province, Vietnam.
Phone: +84 (0) 203 3 636 555 - Fax: +84 (0) 203 3 833 868
Email: info@wyndhamhalong.com - Reservation: reservation@wyndhamhalong.com