Quang Ninh not only conquers tourists with its beautiful natural landscape, natural world wonders, historical temples and pagodas but also with unique cuisine bearing its own identity. Let's explore Quang Ninh culture through the following proud dishes with the Hotel in Bai Chay
"Hà – sea acorn" Quang Yen (it is also called small oyster).
"Ha" may be unfamiliar to the people who have not been to Quang Ninh yet. "Ha" (sea-acorn) caught in Quang Yen sea is the best, it is unclear why the Ha here is all round fat and has a moderate salty taste.
Enjoy the Ha soup (Ha broth), many people like to eat when they are hot while others want to cool down before eating it. Eating in any way is delicious. For more tasty experience, we usually combine it with green vegetables and herbals. It's the dish not only to "cooling off" in the summer, but also a dish of "rescue" for winter cold numbness. If you have a chance to come to Quang Ninh, do not forget to enjoy the sweet, soft and flavorful of "Canh Ha- sea acorn soup".
Dong Trieu "cha ruoi"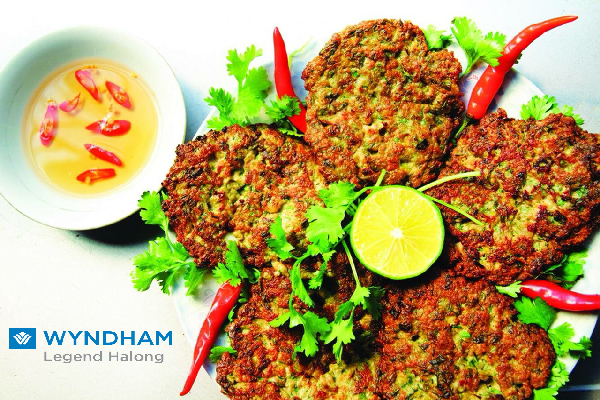 As one of the specialty dishes of Dong Trieu town, ít is loved by many people because of its delicious taste and nutritious value. In particular, the dish of "Cha Ruoi" can conquer all gourmets who are picky to come and try its marvelous flavor.
Ha Long Otter Clam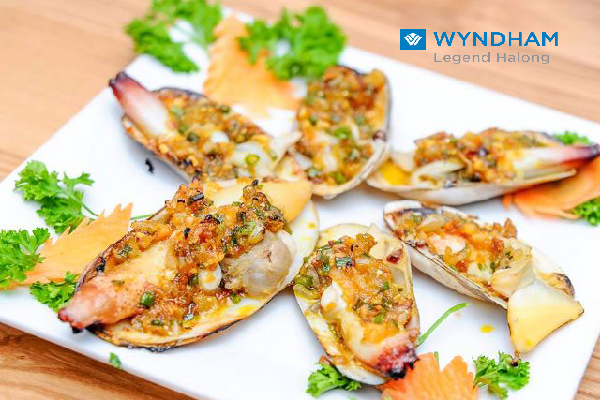 Otter Clams are the special types of clam in Ha Long - a rare type of seafood. The clams have a high nutrition value.
From studying they suggest that the meat of "Otter clam" has about 16 amino acids. The meat is very tasteful and you even could feel taste of the sea. There are people who want to enjoy the special sweetness of the Otter Clams , so they only eat grilled Otter Clams. The sweetie taste and high qualities of the "otter clam" do not have in any kind of mollusk.
Quang Ninh dry "sa sung-one kind of special sand worms"
Thanks to its very natural sweet taste, the "sa sung" was soon "used" by the people of Quang Ninh instead of the seasoning, especially in the country have "Pho". Quang Ninh is not a cradle of "Pho", but it is one of the places have delicious Pho. Fried "sa sung" when ripe is golden brown, smells very fragrant - a strong, rich aroma of the sea. Fried "sa sung" when we eat with chili sauce adding some herbs and drinking with beer is amazing.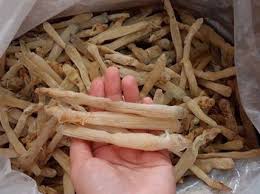 Dry sand worms are carefully prepared
Tien Yen "Ca Say-the kind of bird crossbred by half duck & half musk duck"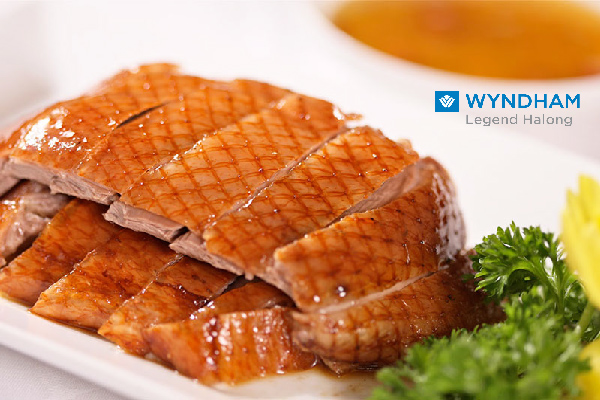 The most famous in Tien Yen, Quang Ninh is a duck breed (Ca Say), Tien Yen people have been breeding this kind of duck for a long time. "Ca say" could process into many delicious dishes such as baked, porridge, boiled, roasted, etc ... and the taste really stands out. Porridge cooked with the sweet aromatic broth and the meat of "Ca say" has extremely ecstatic flavor.
Read more:
Top 10 unique, delicious and strange dishes only available in Quang Ninh (part 1)
Impressed with the first 10 lanes road as the Singapore of Ha Long - Quang Ninh
Summarize the top 7 locations for the scene of dawn in Viet Nam
---
Address: No. 12, Ha Long Road, BaiChay Ward, Ha Long City, Quang Ninh Province, Vietnam.
Phone: +84 (0) 203 3 636 555 - Fax: +84 (0) 203 3 833 868
Email: info@wyndhamhalong.com - Reservation: reservation@wyndhamhalong.com