We are going to take wedding photos in Quang Ninh, but no idea about good view place. Anyone who has been here or have experiences on this matter, please share with me romantic and amazing places for wedding photos in Quang Ninh. Thank you very much! (Ha Trang, Hanoi).
Quang Ninh is considered as "small Vietnam" due to owning seas, islands, abundant land, forest water and mineral resources. It is also one of the favourite sites to visit in the country for both national and international visitors.
Besides, a lot of couple have chosen Quang Ninh to take wedding photos and make a special album. Below are hot destination for your upcoming trip:
1. Van Don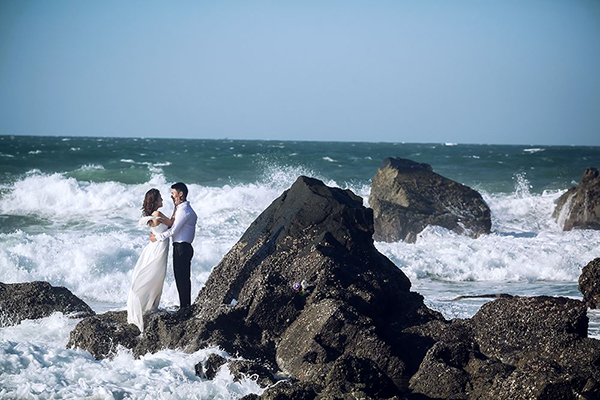 Van Don, the romantic place for wedding photos
Van Don can not be missed when you decide to take wedding photos in Quang Ninh that is a favourite place for many couples. With impressive scenery, beautiful islets and smooth, white sands stretching away tens of kilometer,... will absolutely the inspiration for the romantic wedding album.
Especially, Van Don wharf which owns pristine beauty, fresh water as well as peaceful scene will help you have the most natural and satisfactory photos.
2. Quan Lan
Quan Lan is well-known with white, long and smooth sands, clean water, fresh atmosphere and tranquil beach... All of them definitely make your album be perfect, romantic and special than ever.
3. Halong Bay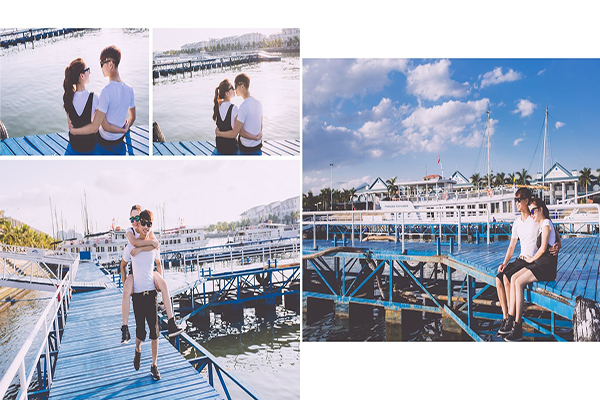 Halong becomes the favourite choice for young couple
Mentioning to Halong Bay, people always imagine to be lost in a fairy world with thousands of big and small islets. From top, Halong Bay is a big painting with a lot of sketchy lines that make it vivid along with special beauty.
Promisingly, the complex of caves in the Bay will be the ideal choices for two of you to have unforgetable experiences together.
4. Tuan Chau
Tuan Chau, one of the most exciting places for wedding photos in Quang Ninh, shows romanic beauty combining with modern style. Therefore, it became the favourite destination for many couple intending to have memorable photos.
Tuan Chau is known for not only a charming beauty, but also long-smooth sands, special architecture and majestic mountains. They are the reason why it is considered as one of the most romantic in the system of natural wonders in Halong.
Hopefully, my shares on "hot" and special places for couples who want to have unforgetable and fascinating wedding album photo will help you have your own choice. Wish you will satisfy with services in Halong as well as get special photos.
Read more:
- The Charming Beauty Of Bai Chay Beach
- The beauty inside Halong Bay.
---------------------
Wyndham Legend Halong Hotel
Phone: +84-(0)-203-3636 555
Email: info@wyndhamhalong.com
https://www.wyndhamhalong.com
Address:12 Ha Long, Bai Chay, Hạ Long City, Quang Ninh