If you are planning a vacation in Ha Long but have been disturbing by "How to get there? What to do then, what do you have to be aware of, how much will it cost?..." Then here is some basic knowledge that you would be excited of.
1. How to get to Ha Long Park
To make it easy, I will mark the start stop at Ha Noi, which is 155-170 km away from Ha Long, where Dragon Park locates in.
From Ha Noi, you can get to Ha Long by 3 main transportations type such as:
- Bus: You can take a Ha Noi – Quang Ninh bus or Ha Noi – Hoanh Bo/Cua Ong/Mong Cai bus at the My Dinh bus station (20 Pham Hung, Mi Dinh, Nam Tu Liem), Nuoc Ngam bus station (Km8 Giai Phong, Hoang Mai district) or Giap Bat bus station (Km6 Giai Phong, Hoang Mai district)…with the price is 100.000 VND for an one-way ticket/person. It would cost you about 4 hour to present at Ha Long.
- Taxi/limousine: This type will just cost you 2,5 to 3 hours to get to Ha Long, shuttle service, but the price is quite high. For limousine, one-way ticket will be 250.000 to 350.000 VND depend on the house, but for taxi, it would be about 1.200.000 to 2.500.000.
- Rental motorbike: If you are backpacking traveler or want an independent trip with reasonable price and enjoy the road. Then rent a motorbike would be an excellent experience. But, you have to equip yourself some geography to not be lost. If then, just ask the local, they might help you out if your interpretation is clear enough.
2. What does Ha Long Park have?
Ha Long park is a large entertainment system which includes Dragon Park and Sun Wheel.
Dragon Park is a part of Sun World Ha Long Park system in Ha Long. This is the biggest theme park that you ever seen in Southeast Asia with more than 30 adventure games with the standards about the height for safety purpose.
The most attracting game here is "Phi Long Than Toc", the longest one in the world with 3 enormous twists, 1,1 km long.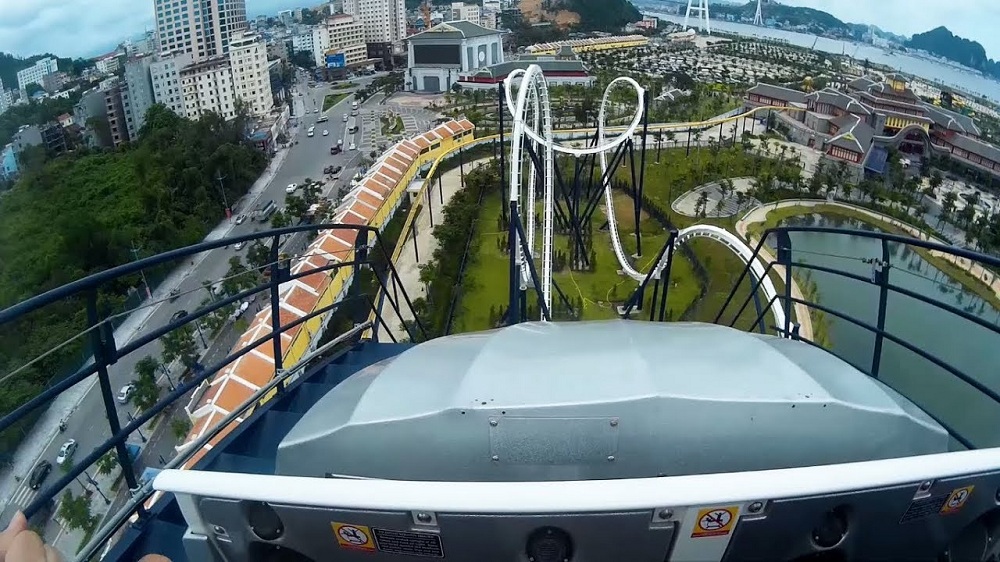 Phi Long than toc (Speedy flying dragon)
Beside Phong Long Than Toc, Dragon Park combine a lot of other amazing games. Let's see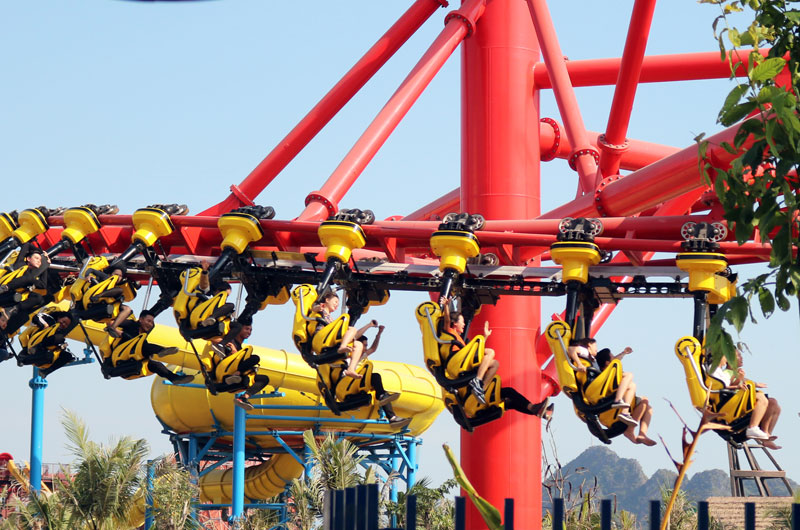 Theo dau chan rong (Dragon footprint Following)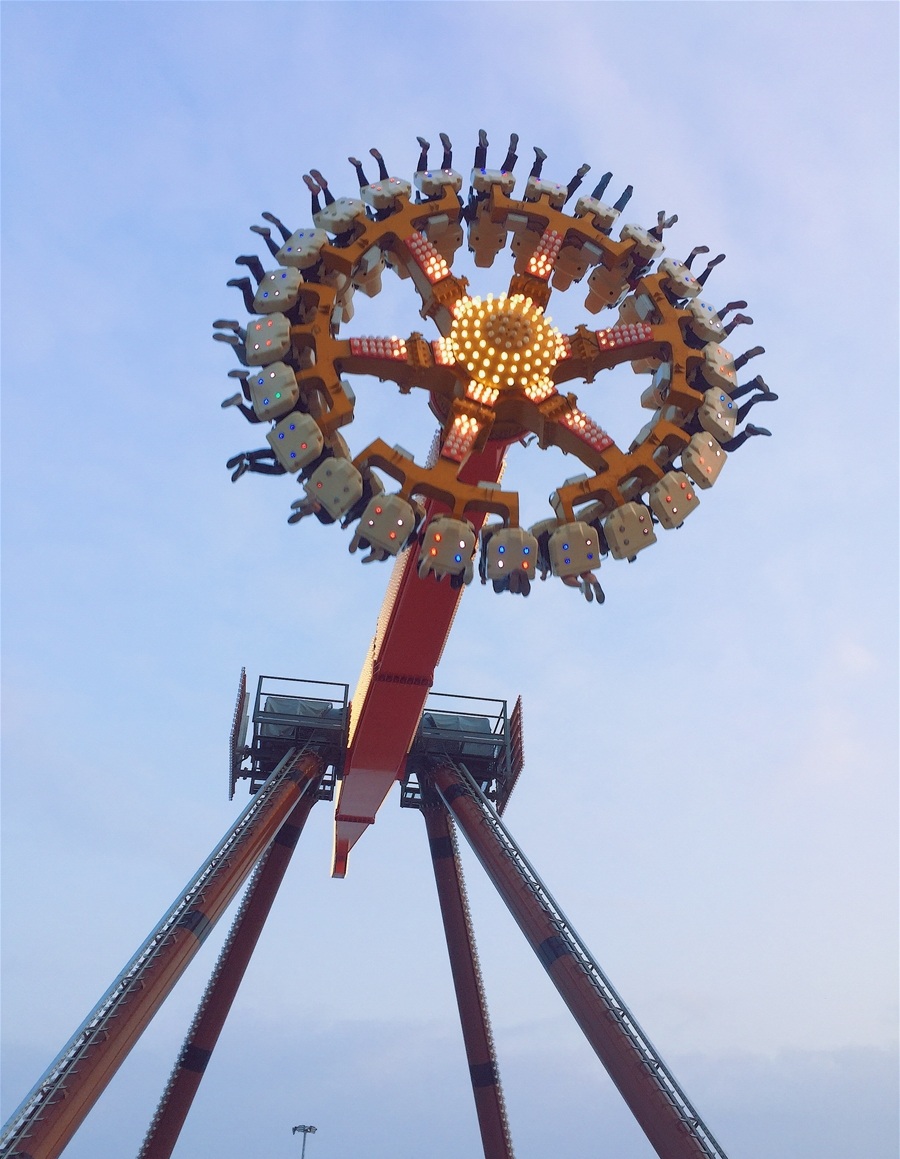 Te giac cuong no (Angry rhino)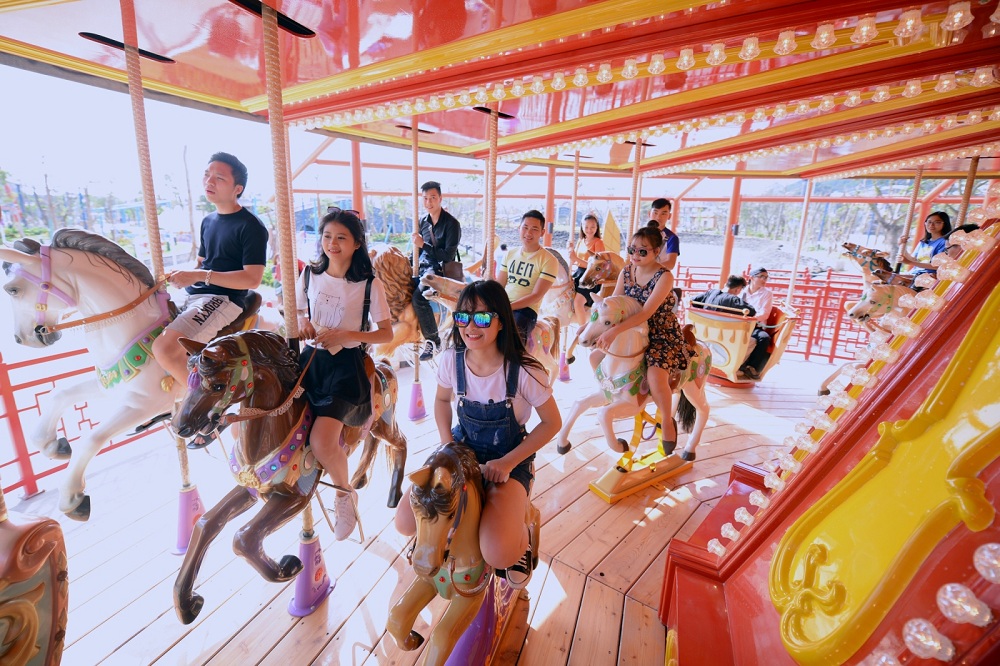 Du quay dieu ki (Magical Ferris)
And many, many other games that is waiting for you to explore .
If you get on the cable car to, which run along Bai Chay bridge to get to the mountain area. They also have there the coin game machines, 12D cinema, zen garden, samurai ride…and Sun Wheel, one of Ha Long park signature besides of Dragon Park.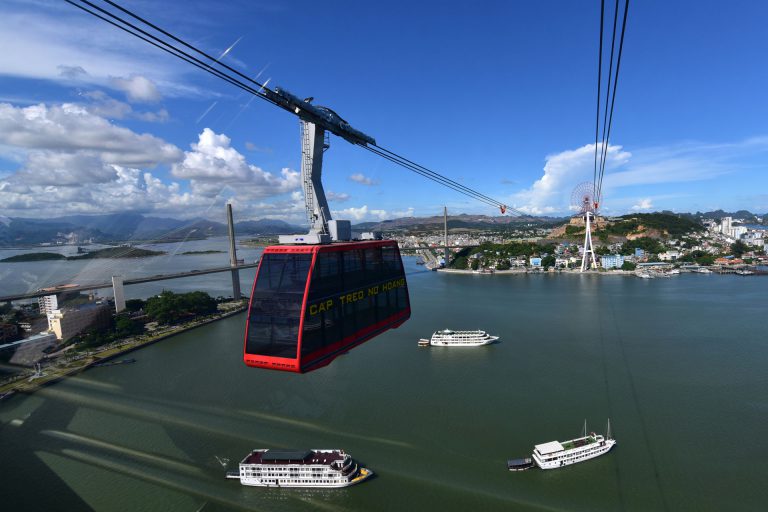 Ha Long park cable car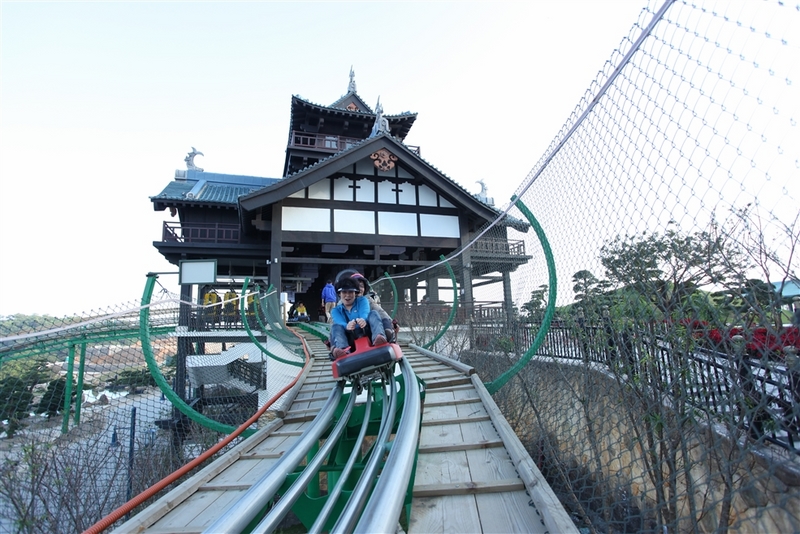 Ha Long Park Samurai slide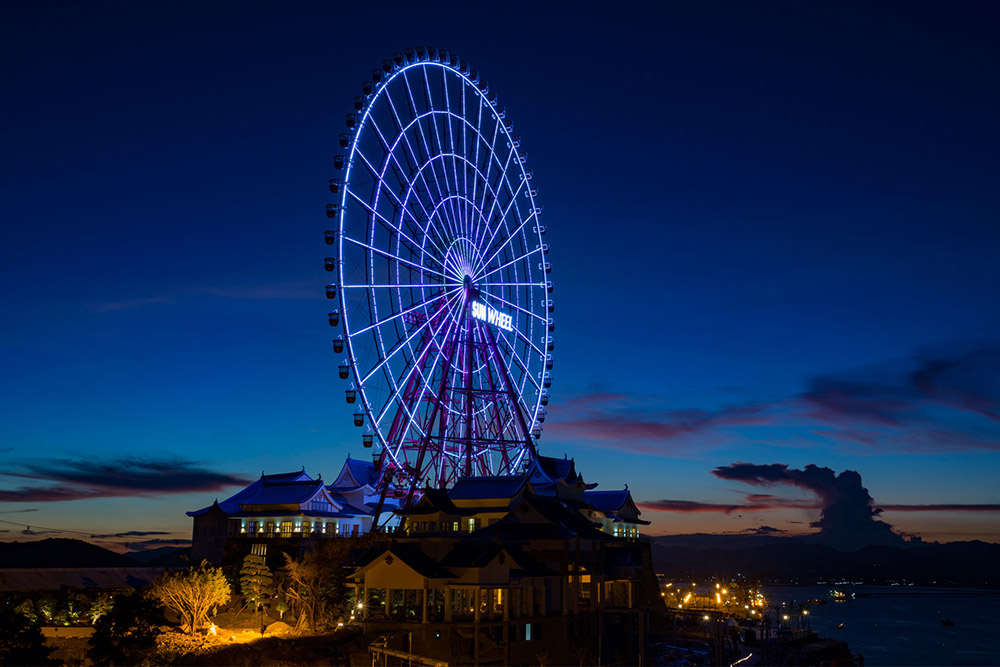 Sun Wheel, a Ha Long Park signature
3. How much is it cost
The ticket prices is divided into adult and children and by the height.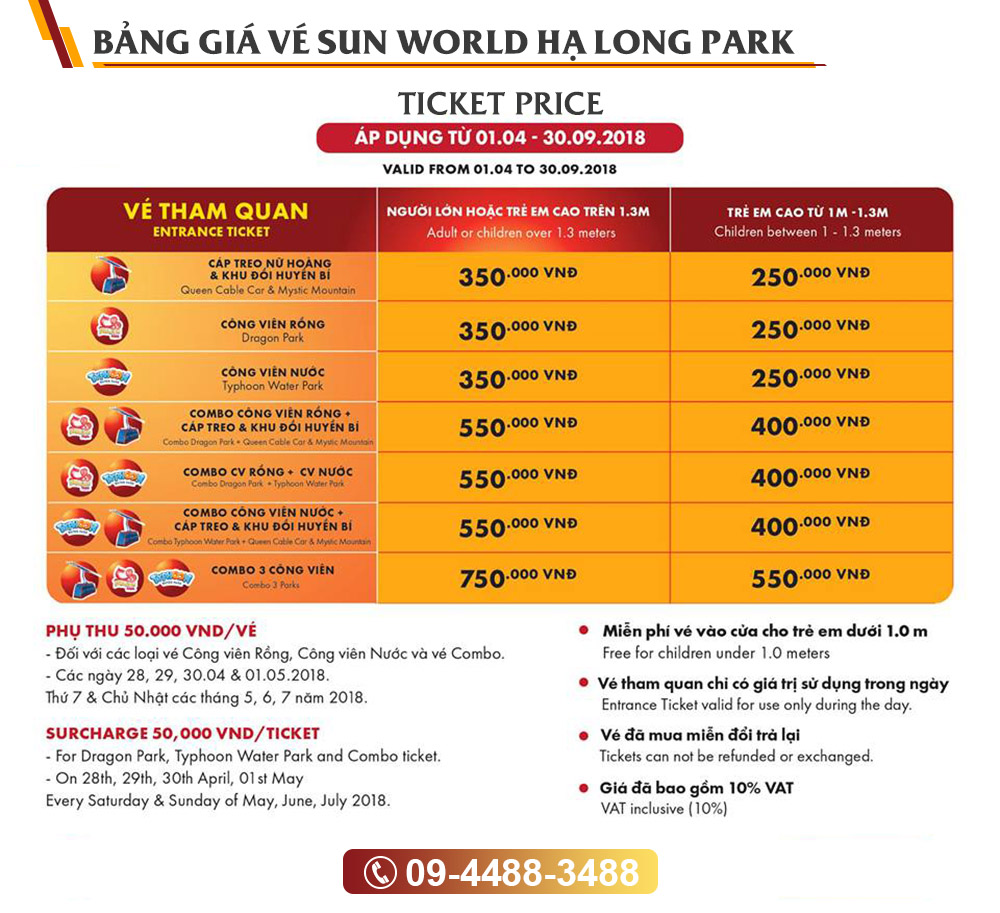 Ha Long Park ticket price
You can buy the ticket online from website: sundragonpark.com or buy it directly at the counter. If you are going to stay in Ha Long for a long time, then a year ticket would be better because you will get the 15% off for most of their services. A year ticket is about 810.000 VND/person.
Hope my information is helpful for you. Wish you the best, see ya!
See more: