Quan Lan, a place to Van Don district, Ha Long city, has been well known as a place of crystal sea, long sandy coastal line and tall casuarina brushes. But beside of Quan Lan, Son Hao and Minh Châu beaches which made Quan Lam reputation, have you know about Wind Waist, the best place to take a selfie?
1. Location
Located in the opposite direction and 10 km away from Quan Lan center. Wind Waist is a mountain peek directs to the sea that you have to put on some effort on to achieve the reward. To reach the peek, you have to pass a part of the jungle and climb a bit of mountain edge. But don't worry, it is not as hard as it sounds, and when you are there, the prize would definitely worth the price.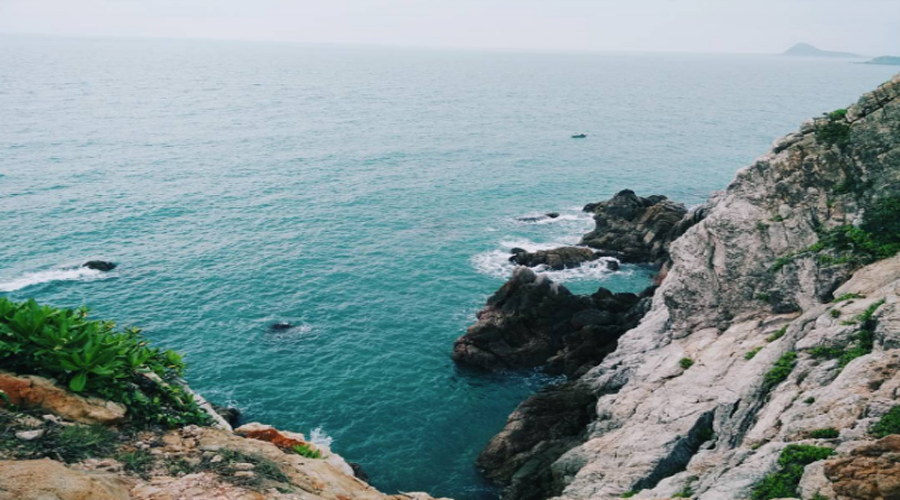 The way to the Wind Waist is rugged
2. Timing
Even though that Wind Waist is a magnificent spot that has the different beauties at every point of the day. But if it has to be ranked then nothing can beat its grace it the morning. When that first sunshine rises up from the sea, light up the crystal sea.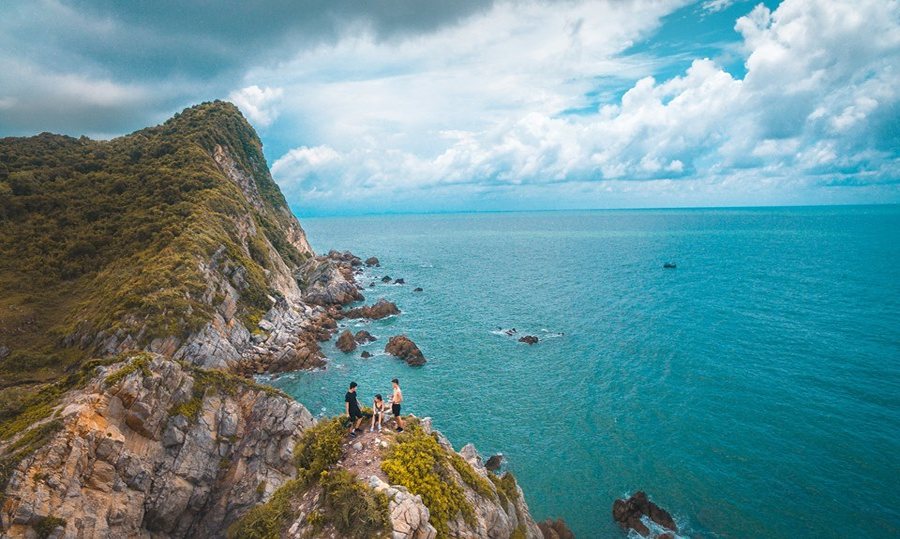 Wind Waist in the morning
Standing on the peek, you will sense the salty in each wind that flows through your face, the fresh of the morning air.
3. Transportation
There are two major transportations on the island, which is:
Tuk tuk: This is the most popular way to arrive in Quan Lan that is chosen by the tourists. Especially if you go as a group, then that would be the most economical way to moving around this island. Besides, it would be a new experience for you, being arrived around while listening to the local introduction.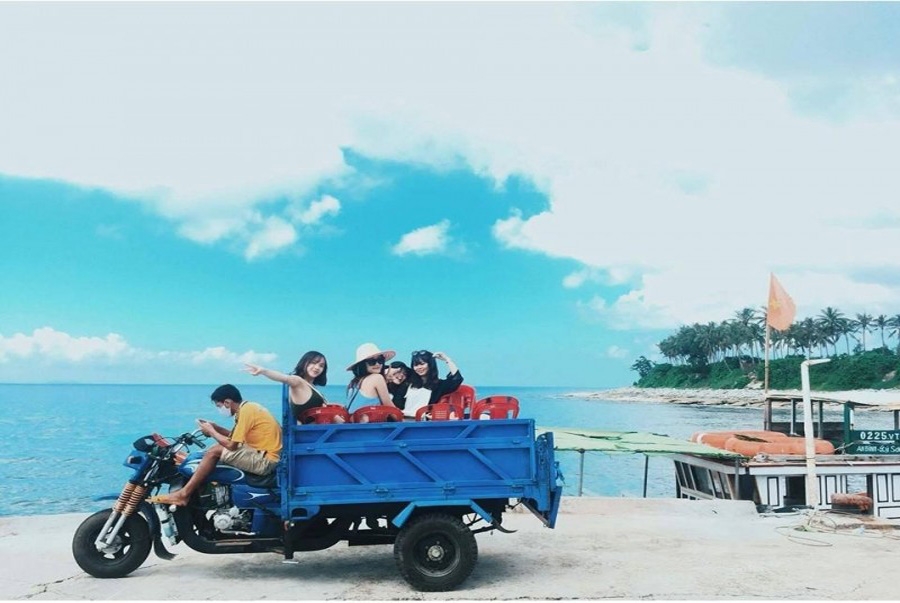 Tuk tuk – the popular transportation in Quan Lan
Rental motorbike: If you are going with just a few friends, and independent trip, then rent a motorbike would be an excellent idea.
4. Regard
It is cost you effort and strength to reach the peek, then this activity might not be able for the kid and elder to ensure safety purpose

Bring enough water

Use the good quality shoes
Hopefully you will get for yourself the precious moments with you friend and relative. See ya!
Read more:
Top 8 amazing Halong Bay caves
4 amazing places for wedding photos in Quang Ninh